Built-in Grill | Driveways | Fireplace | Gas Fire Pit | Outdoor Kitchen | Outdoor Living | Patio | Pavers | Pool Patio | Project Design | Raised Patio | Retaining Wall | Retaining Walls | Steps | Transformation | Wall Design
Working with this customer was an incredible joy. They were not satisfied with their yard as it was so they called us in to help them out. It was amazing to watch this transformation unfold and now you can too!
Fire Pit | Landscape Lighting | Outdoor Living | Pavers | Raised Patio | Retaining Wall | Retaining Wall Cost | Retaining Walls | Sitting Wall | Techo-Bloc
Wow! From Pool to Paver Patio. Wow! What a transformation! This customer came to us and said he was sick of the gunnite pool. His kids were all grown up and it was time to create a space they could not only entertain in, but also could enjoy by themselves. The stone wall that was holding up the hill side was also leaning forward and needing to be replaced before it got any worse. We sat down with him and worked on many designs, and finally came up with the perfect plan. Remove the pool, install a multi-level paver patio with a fire pit, landscape lighting, an area for their hot tub and landscape beds.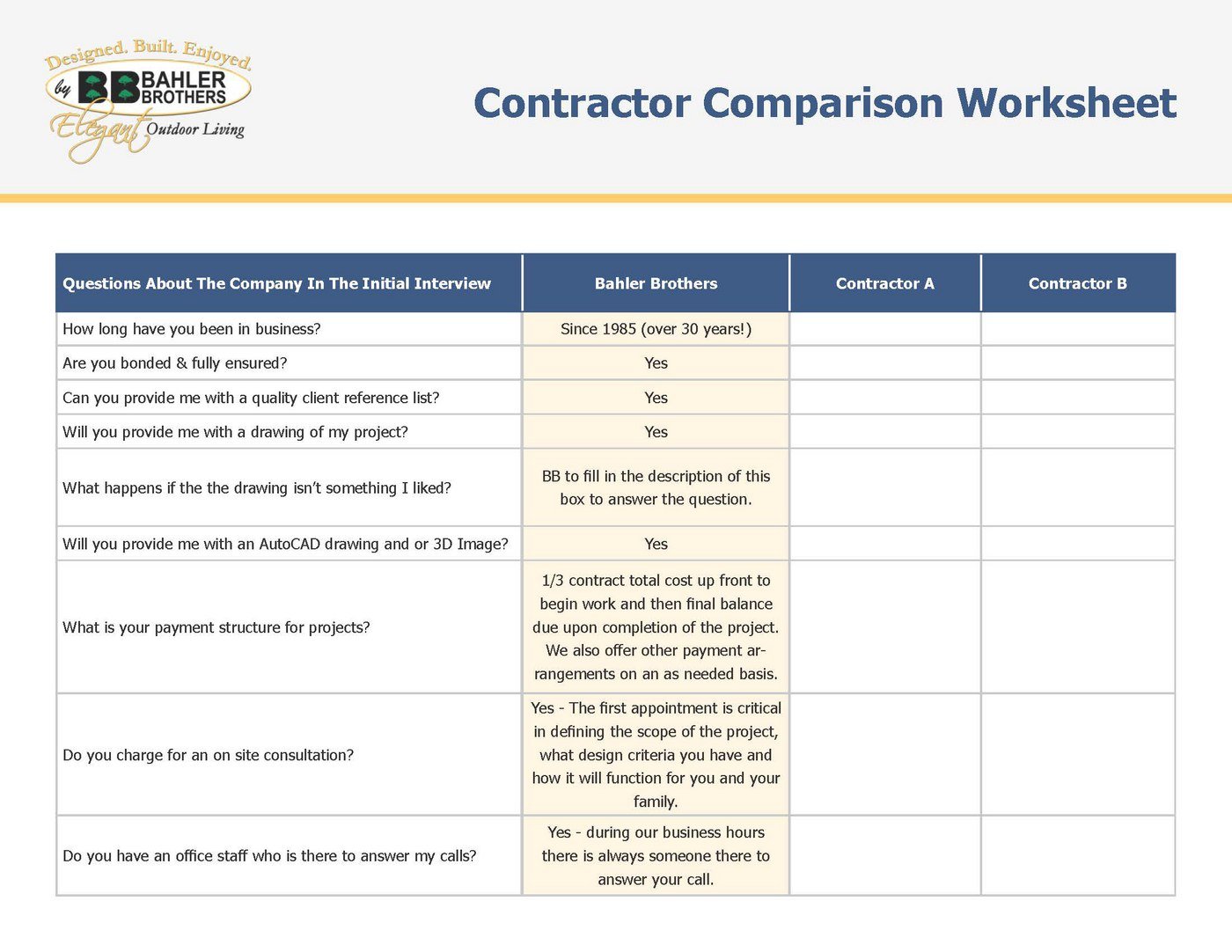 Contractor Comparison Worksheet
Take the frustration out of comparing bids from different landscape contractors with our Contractor Comparison Checklist
Outdoor Living | Pool Patio | Raised Patio
What is Outdoor Living... Oh the beauty of a simple question. The interesting part of this question is that everyone you ask will give you a different answer. I asked a number of people what came to their mind when I said the words 'outdoor living'. The answers ranged from 'pool areas' to 'sitting areas' to 'patios' to 'outdoor furniture' etc. So what exactly is Outdoor Living?