Landscaping | Maintenance | Outdoor Living | Trees
This Summer is starting out drier than normal. As the Summer heat starts to kick in, we worry about our landscaping drying out and about any new plant material. It's a must to keep your new plantings, sod and newly seeded grass well watered to keep them looking great. Avoiding drought distress by following these guidelines:
After the beating your yard took this winter, you're probably looking at it, wondering how you'll ever get it back in good shape. A few weeks ago, we shared some tips to help you get your yard ready for spring. There are many simple steps you can take to get your yard to where you want it to be for the warmer weather. And one of those steps is pruning.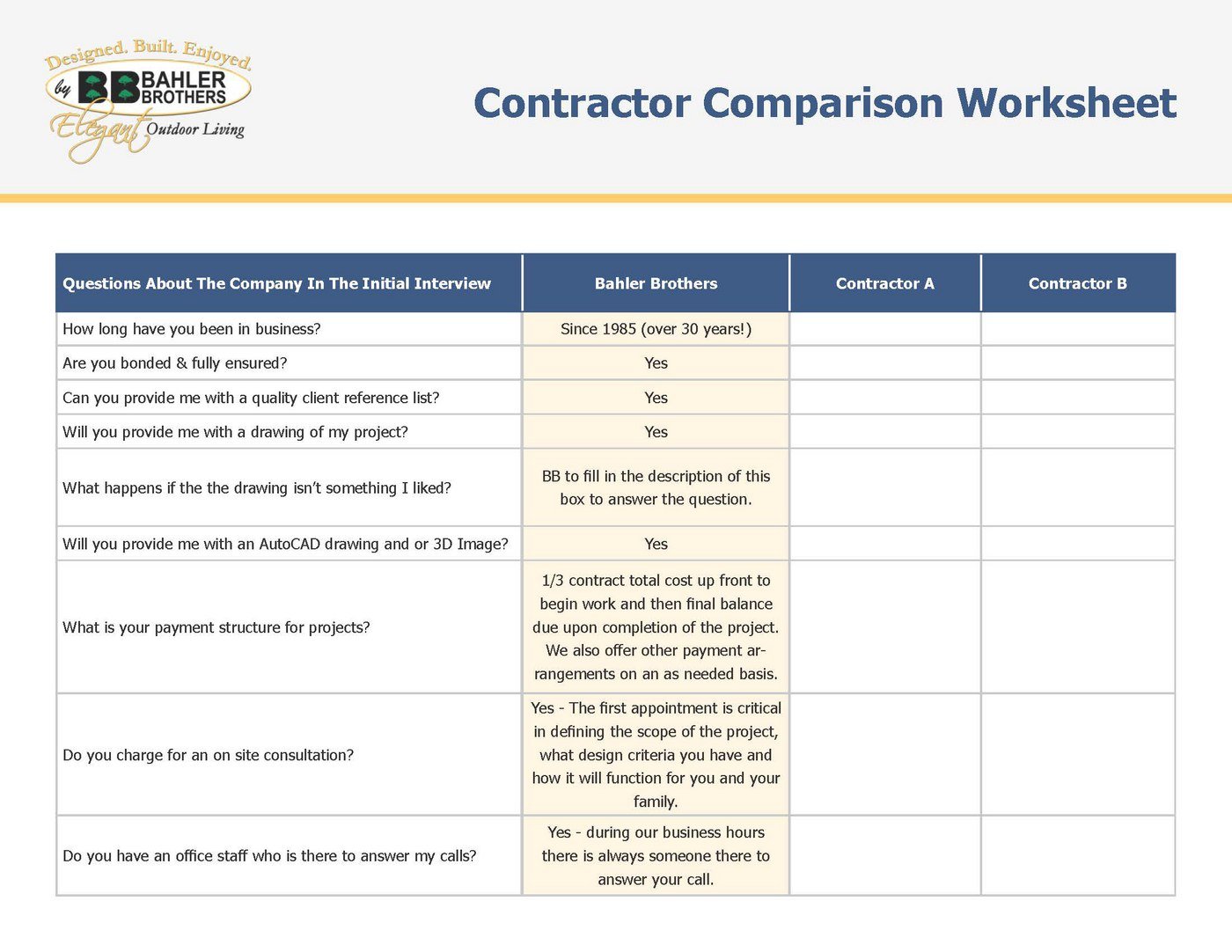 Contractor Comparison Worksheet
Take the frustration out of comparing bids from different landscape contractors with our Contractor Comparison Checklist
Built-in Grill | How To | Maintenance | Outdoor Kitchen
Protect the investment you've put into your outdoor kitchen and built-in grill. Keeping the grill, other appliances and stainless steel cabinets clean and well maintained is going to help preserve your investment for many years to come. There are some minor issues that can occur when you own a gas grill – no matter how much you spend on it, things can go wrong and malfunction once in awhile. Here is a checklist of things to watch for and to include in your regular maintenance of the grill. Some of these tips are specific to the Summerset brand of grills, and some are more general and may apply to other brands as well.
Cleaning | Maintenance | Ponds | Water Feature
When winter is turning and springtime is in the air, it is time to start thinking about getting your water garden back into operation. Don't worry, the steps are very easy and almost anyone can do it.