Landscaping | Maintenance | Outdoor Living | Trees
This Summer is starting out drier than normal. As the Summer heat starts to kick in, we worry about our landscaping drying out and about any new plant material. It's a must to keep your new plantings, sod and newly seeded grass well watered to keep them looking great. Avoiding drought distress by following these guidelines:
Front Entrance Design | Landscape Lighting | Landscaping | landscape designer
Lighting is an incredibly powerful addition to your outdoor living space. It can highlight your favorite features, help you set the mood for special occasions, and even protect your home from potential threats like burglars.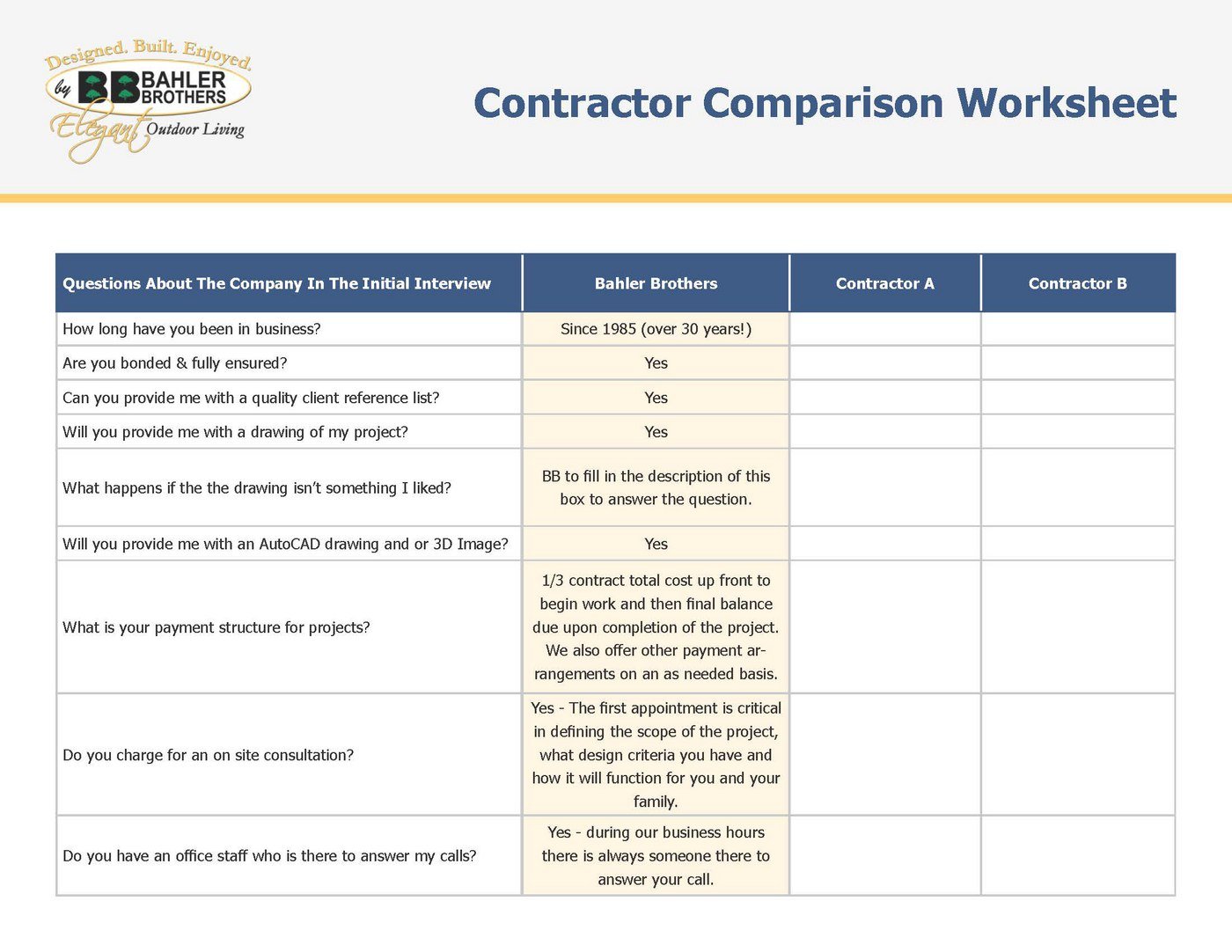 Contractor Comparison Worksheet
Take the frustration out of comparing bids from different landscape contractors with our Contractor Comparison Checklist
Retaining walls are found around many homes, businesses and schools. But chances are, you've never really noticed them. Though they can be beautiful additions to a property, they serve a fundamental purpose: expanding your useable outdoor living space.
Landscaping | Pondless Waterfeature | Ponds | Water Feature | Water Garden
Landscaping doesn't have to be restricted to hardscapes and plantings. When you add a water feature, you open up your yard to much larger opportunities for visual impact. A water feature such as a pond invites many interesting visitors, like birds, dragonflies, frogs, and other wildlife, as well as offers a tranquil setting in which to relax and enjoy. But before you start digging, make sure you're ready. Water features can take time, energy, and a healthy budget to install. This post will help you decide if a water feature is right for your home. Take our patio style quiz for insight and inspiration!
Landscaping | landscape designer
As we are sure you have experienced, it's very easy for a home renovation project to become overwhelming. Whether you are remodeling your kitchen or customizing your outdoor living space, before you know it things can become out of scope and way beyond your budget. When taking on an outdoor project, such as a patio, walkway, or custom landscape project, there are a variety of different factors that come into play to ensure your project goes smoothly and that you get the most value out of your investment. This is where a landscape designer can be of assistance!
After the beating your yard took this winter, you're probably looking at it, wondering how you'll ever get it back in good shape. A few weeks ago, we shared some tips to help you get your yard ready for spring. There are many simple steps you can take to get your yard to where you want it to be for the warmer weather. And one of those steps is pruning.