Outdoor Living | Retaining Wall | Sitting Bench | Sitting Wall | Wall Design
So, what is a sitting wall? A sitting wall is a low wall built on a patio that can also serve as seating. Typically built to the vertical height of approximately 18" to 21", a sitting wall is usually about 12" to 24" wide. This allows an individual to sit in a comfortable position.
Retaining Wall Installation | Retaining Walls | Wall Design
There are many reasons why a retaining wall can fall over. In our industry most, if not all, manufacturers of interlocking block have cross-section sheets on how tall of a wall you can build with their block - in good soils (gravels and sands) and with level compacted backfill. Many times installers will exceed those recommended heights, or there ends up being a slope above the retaining walls which adds a significant amount of extra pressure. If this is the case you have three options: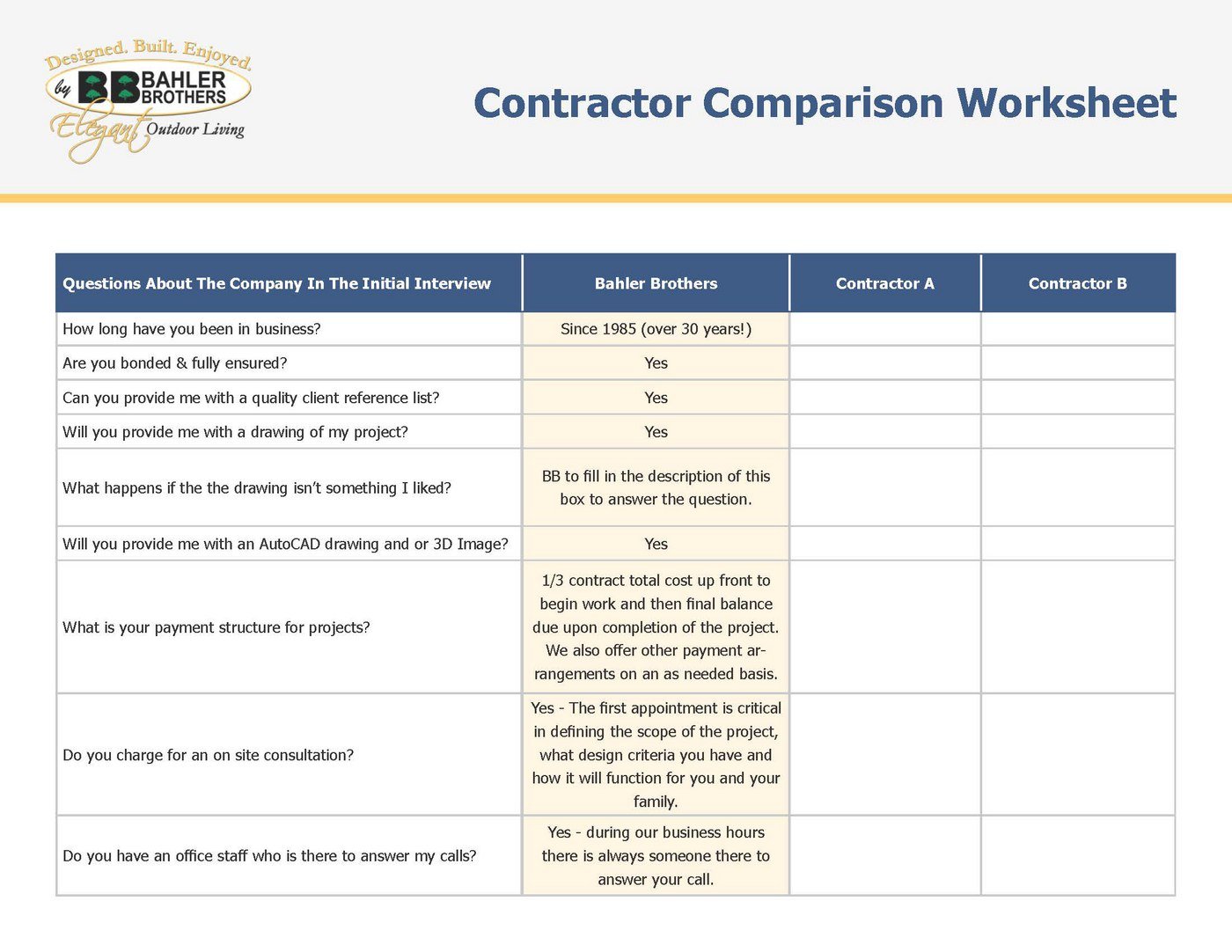 Contractor Comparison Worksheet
Take the frustration out of comparing bids from different landscape contractors with our Contractor Comparison Checklist
Retaining Wall | Retaining Wall Installation | Wall Design
This question is often asked by many home owners.
Built-in Grill | Driveways | Fireplace | Gas Fire Pit | Outdoor Kitchen | Outdoor Living | Patio | Pavers | Pool Patio | Project Design | Raised Patio | Retaining Wall | Retaining Walls | Steps | Transformation | Wall Design
Working with this customer was an incredible joy. They were not satisfied with their yard as it was so they called us in to help them out. It was amazing to watch this transformation unfold and now you can too!
Retaining walls are the most used vertical design element in a landscape. They are highly functional but can have a beauty and grace all their own. The companys making the block materials used are looking more and more like natural stone and rock outcroppings.