Front Entrance Design | Landscape Lighting | Landscaping | landscape designer
Lighting is an incredibly powerful addition to your outdoor living space. It can highlight your favorite features, help you set the mood for special occasions, and even protect your home from potential threats like burglars.
Front Entrance Design | Landscape Lighting | Walkway
A warm and welcoming front walkway design is the perfect way to charm your guests, increase curb appeal, and add style to your front yard. Investing in a well designed walkway that compliments your home, your landscaping, and your style will not only increase your property value, but it will protect your lawn and provide an easy way for guests to reach your home.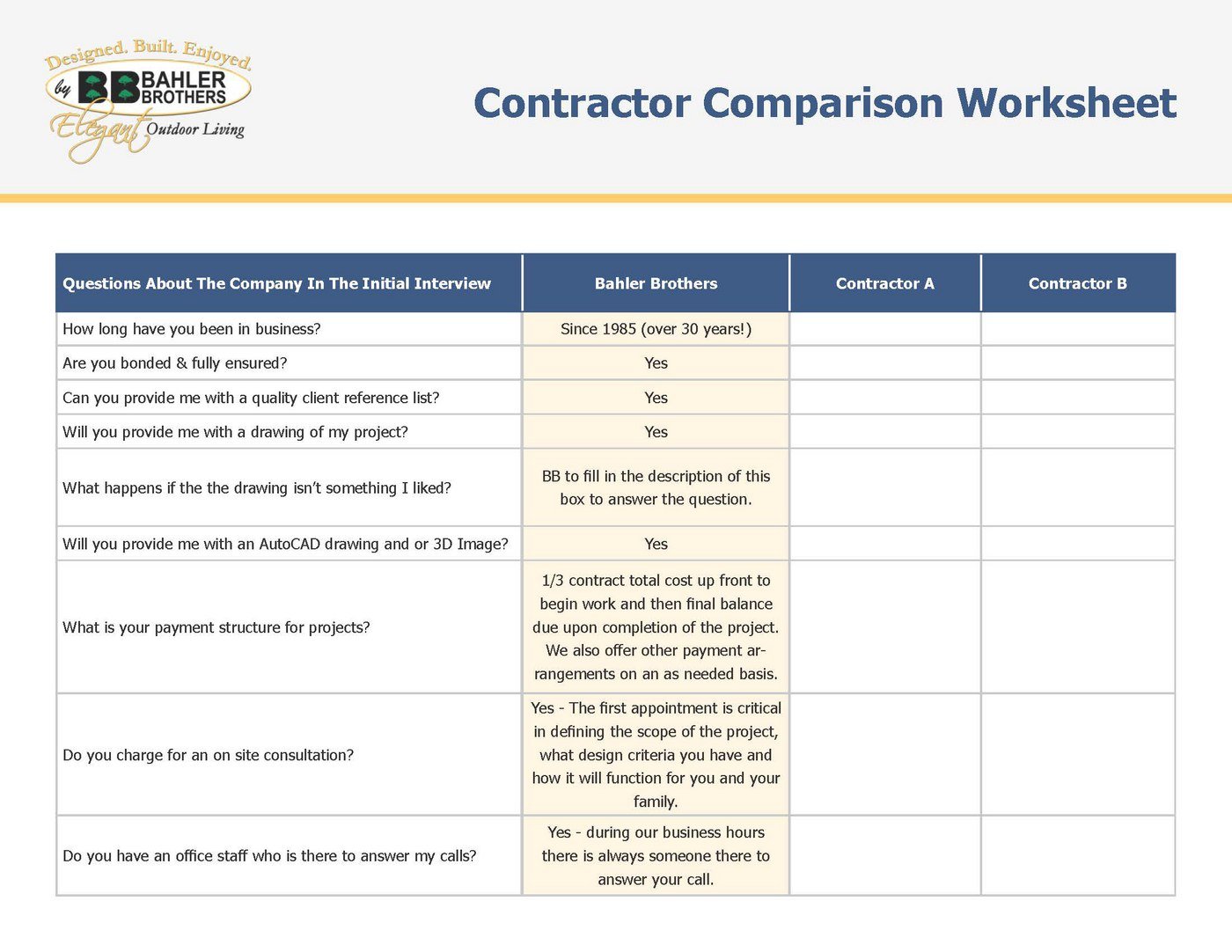 Contractor Comparison Worksheet
Take the frustration out of comparing bids from different landscape contractors with our Contractor Comparison Checklist
Landscape Lighting | Landscaping
When it comes to landscaping your front yard, the facade of your home can play a big role in what style, type of plants, and other landscape elements you may want to incorporate. From color to style, from architectural features to the mood you want to create, the structure of your home may have a bigger impact on your decisions than you may realize. Here are a few things to consider when getting ready to design your front yard landscaping. Consider Color If your home is neutral in color, you may want to choose a limited color scheme for your landscape to add visual appeal. Rich purple and pink flowering plants are great choices for beige, gray, or white homes; soft yellow is also a beautiful accent.
Driveways | Landscape Lighting | Landscaping | Walkway
There are many ways to boost your home's curb appeal. Here are a few ideas to make your house the real show stopper on your street.
Landscape Lighting | Landscaping | Outdoor Kitchen | Outdoor Living | Water Feature
When you think of your ultimate backyard, what thoughts come to mind? Do you envision yourself gathered around your outdoor kitchen with family and friends for a picnic? Or do you see yourself roasting marshmallows over your fire pit in your own resort-like setting, with a water feature slowly trickling in the background? We are going to discuss 6 elements to help create the ultimate outdoor living space. Even if you currently have a patio or deck, here are some more ideas to maximize your outdoor experience.
The question what is low voltage landscape lighting can be broken down into two parts. #1- What is Low Voltage Landscape lighting, and #2- What are the benefits I can expect to receive from it?