20 Outdoor Rooms With Entertaining Flair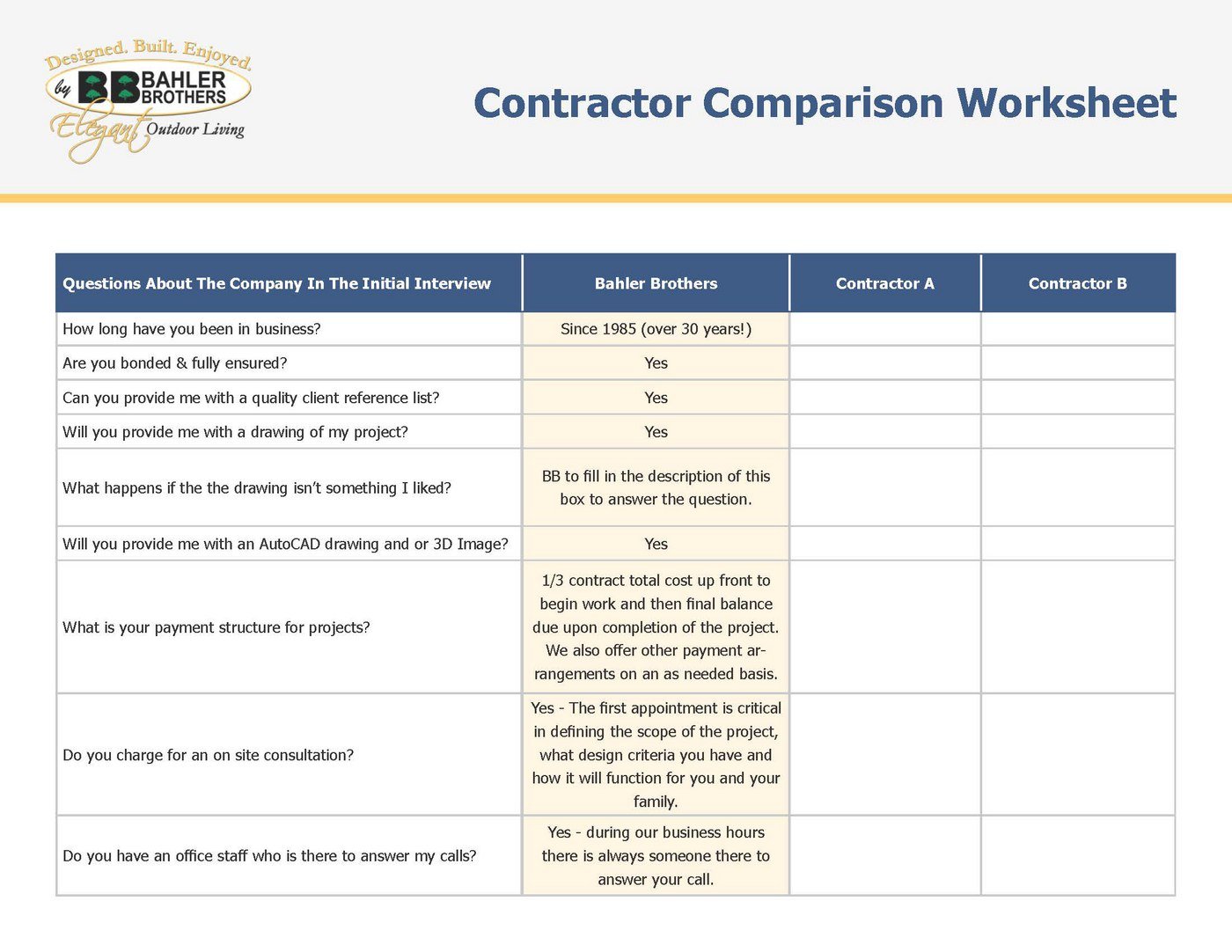 Contractor Comparison Worksheet
Take the frustration out of comparing bids from different landscape contractors with our Contractor Comparison Checklist
Decks | Outdoor Living | Transformation
My deck is falling apart, and I don't know what to do with it! Can I replace my deck with a patio? This question is posed to me quite often. The short answer is: most times. While most decks can simply be removed and a patio installed in its place, we need to step back and examine the project as a whole. A couple of questions that you may want to ask yourself are:
Retaining Wall Cost | Retaining Walls
One of the first questions potential customers want to know when they call our company is : How much does a retaining wall cost? Although this is a very difficult question to answer over the phone, I will try to do my best here to explain some general pricing guidelines.
Outdoor Living | Water Feature | Water Garden
If you can imagine it, you can achieve it... -William Ward Imagination is one of the most powerful tools that has ever been given to mankind. If Thomas Edison had no imagination, we could still be living without electric lights, or microphones, or megaphones, or... The greastest thing about imagination is that it can become a dream, and dreams can be shared. When a person has a dream they have two choices, to share, or not to share their particular dream.
Outdoor Living | Ponds | Water Feature
Wikipedia defines aquascaping as "the craft of arranging aquatic plants, as well as rocks, stones, cavework, or driftwood, in an aesthetically pleasing manner..." This holds true in the aquarium world as well as in the water feature world. Since I am not very well versed in the aquarium world, we'll just stick to the outdoor water feature industry. So in layman's terms, what is aquascaping? My definition of aquascaping is: using water gardening to fill a void in someone's life that they didn't know existed.