Gunite Pools | Outdoor Living | Pool Patio
On a hot summer day, there's absolutely nothing like access to cool, refreshing water right in your own backyard. A beautiful pool can bring the whole family together and help the space to come alive all season long.
Fire Pit | Patio | Patio Repairs | Pavers | Pool Patio | Poured Concrete | Reinstallation | Stamped Concrete
Patio repairs are less complicated with a paver patio. Have you ever had to make repairs under a patio or walkway? There are many utilities and other underground obstructions that can affect either one: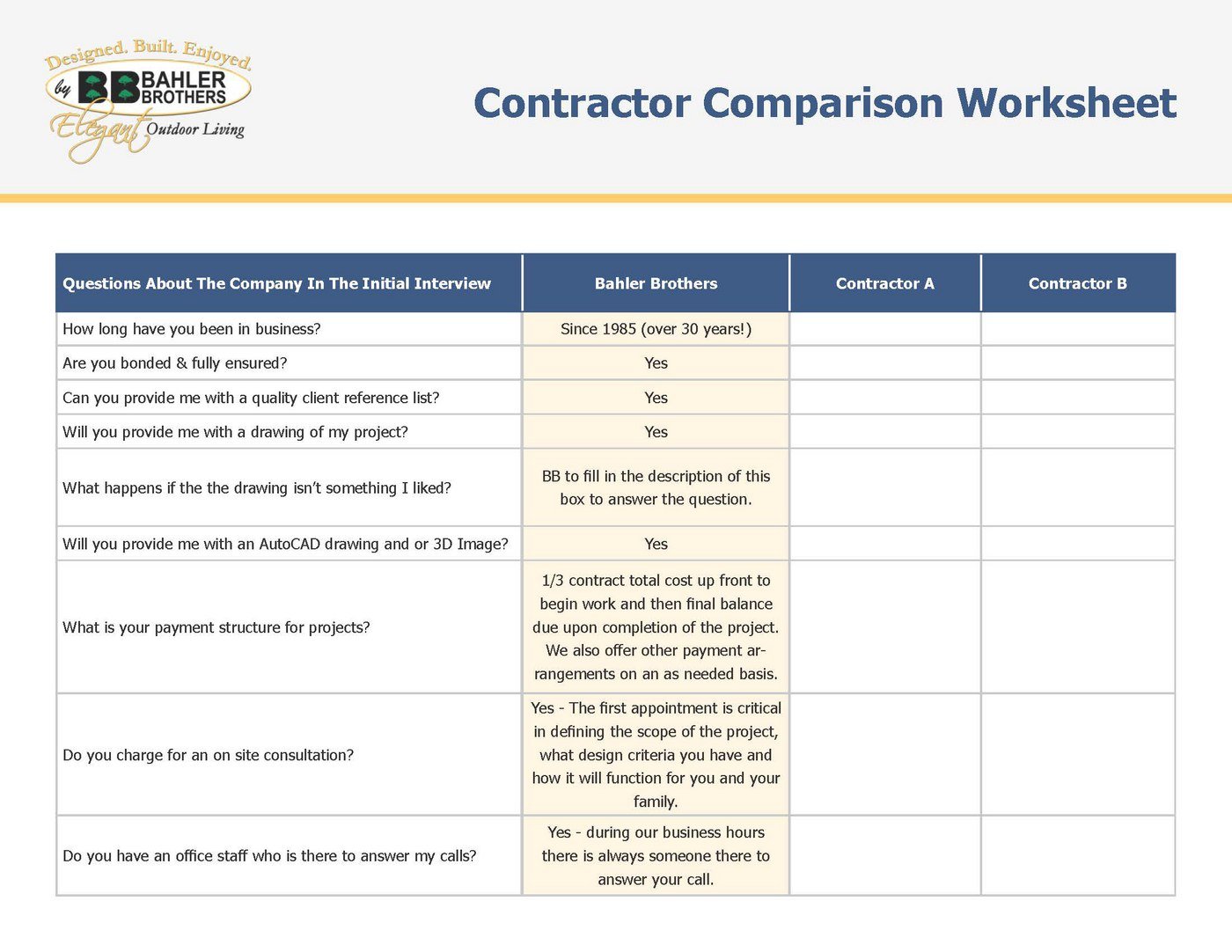 Contractor Comparison Worksheet
Take the frustration out of comparing bids from different landscape contractors with our Contractor Comparison Checklist
Built-in Grill | Driveways | Fireplace | Gas Fire Pit | Outdoor Kitchen | Outdoor Living | Patio | Pavers | Pool Patio | Project Design | Raised Patio | Retaining Wall | Retaining Walls | Steps | Transformation | Wall Design
Working with this customer was an incredible joy. They were not satisfied with their yard as it was so they called us in to help them out. It was amazing to watch this transformation unfold and now you can too!
Driveways | Non Permeable Pavement | Patio | Pavers | Pool Patio | Rainwater Harvesting | Techo-Bloc | Unilock | Water Feature
Over the last 20 years we have seen major advancements in permeable pavements. The first permeable paver was introduced here in North America in 1989.
Outdoor Living | Pool Patio | Raised Patio
What is Outdoor Living... Oh the beauty of a simple question. The interesting part of this question is that everyone you ask will give you a different answer. I asked a number of people what came to their mind when I said the words 'outdoor living'. The answers ranged from 'pool areas' to 'sitting areas' to 'patios' to 'outdoor furniture' etc. So what exactly is Outdoor Living?