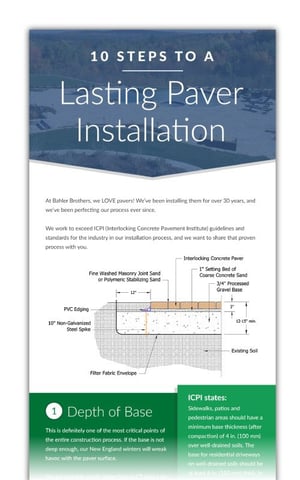 Check Out Our 10 Step Process
Our 10 step paver installation process meets, and often exceeds, the standards set by ICPI (the Interlocking Concrete Pavement Institute).
In this infographic, we walk through paver installation, step by step and show you the methods that make a difference.
You'll get expert answers to questions like:
When do I need a deeper base?
Why do I need to use stabilization fabric?
How do I pitch for proper drainage?
And much more!
Simply fill out the form to download your free copy!