Landscaping | Maintenance | Outdoor Living | Trees
This Summer is starting out drier than normal. As the Summer heat starts to kick in, we worry about our landscaping drying out and about any new plant material. It's a must to keep your new plantings, sod and newly seeded grass well watered to keep them looking great. Avoiding drought distress by following these guidelines:
Gunite Pools | Outdoor Living | Pool Patio
On a hot summer day, there's absolutely nothing like access to cool, refreshing water right in your own backyard. A beautiful pool can bring the whole family together and help the space to come alive all season long.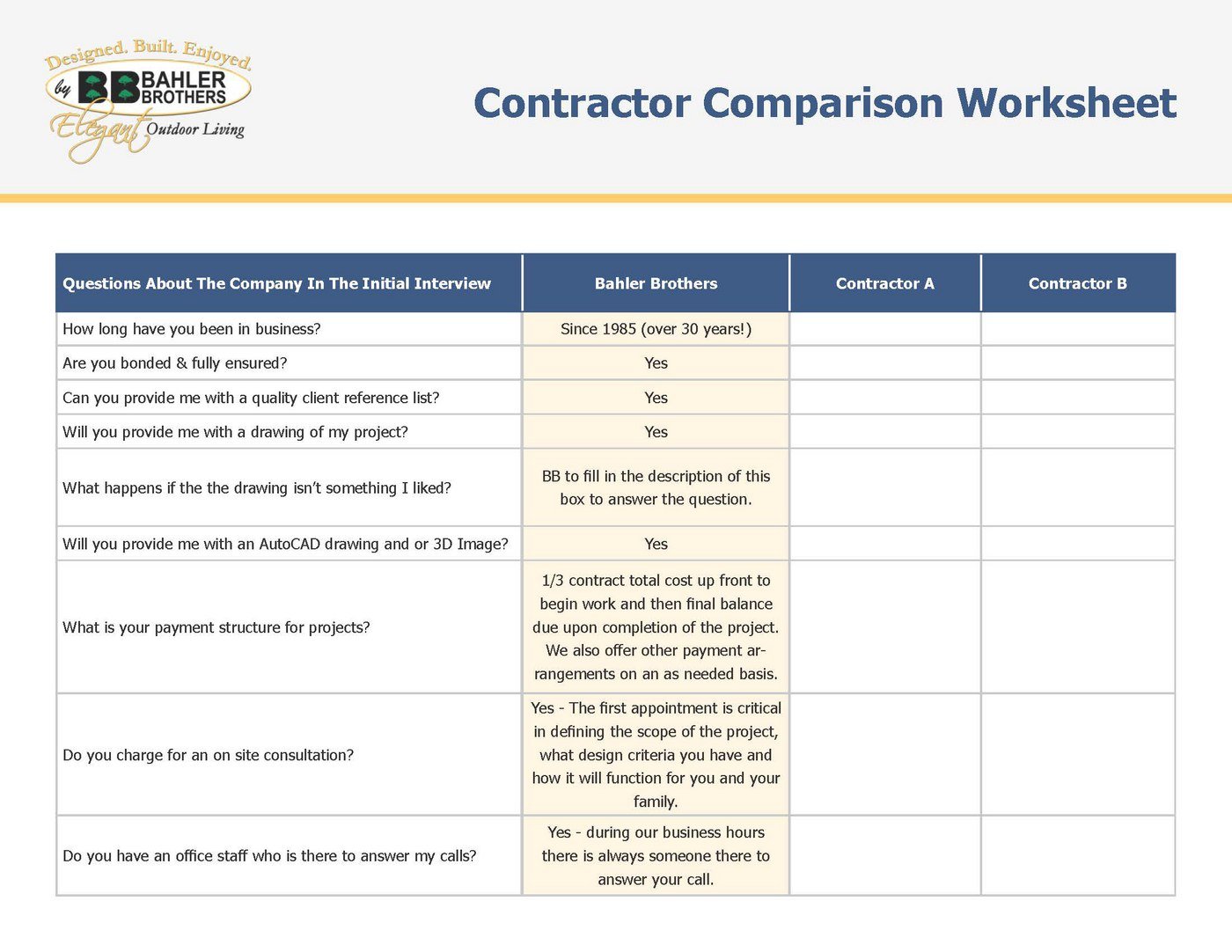 Contractor Comparison Worksheet
Take the frustration out of comparing bids from different landscape contractors with our Contractor Comparison Checklist
Spring is here! With all of the rain, snow and cold that the winter brought with it, we're all anticipating that beautiful spring weather we look forward to in New England! Nature's presence increases with each passing day. Sweet and pleasurable aromas follow us wherever we go as flowers and trees begin to bloom. As we open our windows and doors to let the Spring air in, thoughts turn to our own outdoor spaces. This is where we congregate, share and celebrate – so let's make sure we do what we can to enjoy our yards all season long.
Come Alive Outside | Outdoor Living
We all know the importance of activity in a healthy lifestyle. While it's important for us as adults, it's equally important to teach our children about getting outside and getting some exercise. Of course, there's always exploring nature, hiking, the joy of finding a hidden stream, but there are also the times when you want something to do right in your own backyard. We will talk about some outdoor games, maybe some you even played as a child, to get the whole family outdoors and "Come Alive Outside".
Fire Pit | Landscaping | Outdoor Fireplace | Outdoor Living
This article is courtesy of TurfMagazine.com
Outdoor Kitchen | Outdoor Living | Pergolas
As we are becoming well aware, outdoor kitchens are becoming more and more popular. "Outdoor kitchens have exploded in popularity because they provide an enjoyable space to cook and share food in the beauty of a garden environment," says J. Gieo Peonsoneault, host and producer for The New American Landscape Channel, an online resource for the green industry. While your kitchen can be tailored to your budget and tastes, here are four things for anyone to consider while planning your dream outdoor cooking space. Click here for many great outdoor kitchen ideas. 1. Evaluate your space and design a layout that works with your area and your budget. 2. Decide which materials you would like to use for your floor, raised structure and counter tops. 3. Think about your appliances, and what you would like to incorporate into your kitchen. 4. Overhead roof type of structure, such as a pergola or a pavilion. The first thing to consider is the space you are working with and the most efficient layout for your space. You should also consider your indoor space while planning this. You want your kitchen to be visually appealing from the inside as well at outside. Your budget and preferences also need to be taken into account at this stage, but you need to think about how the layout can be the most efficient for your needs and wants.