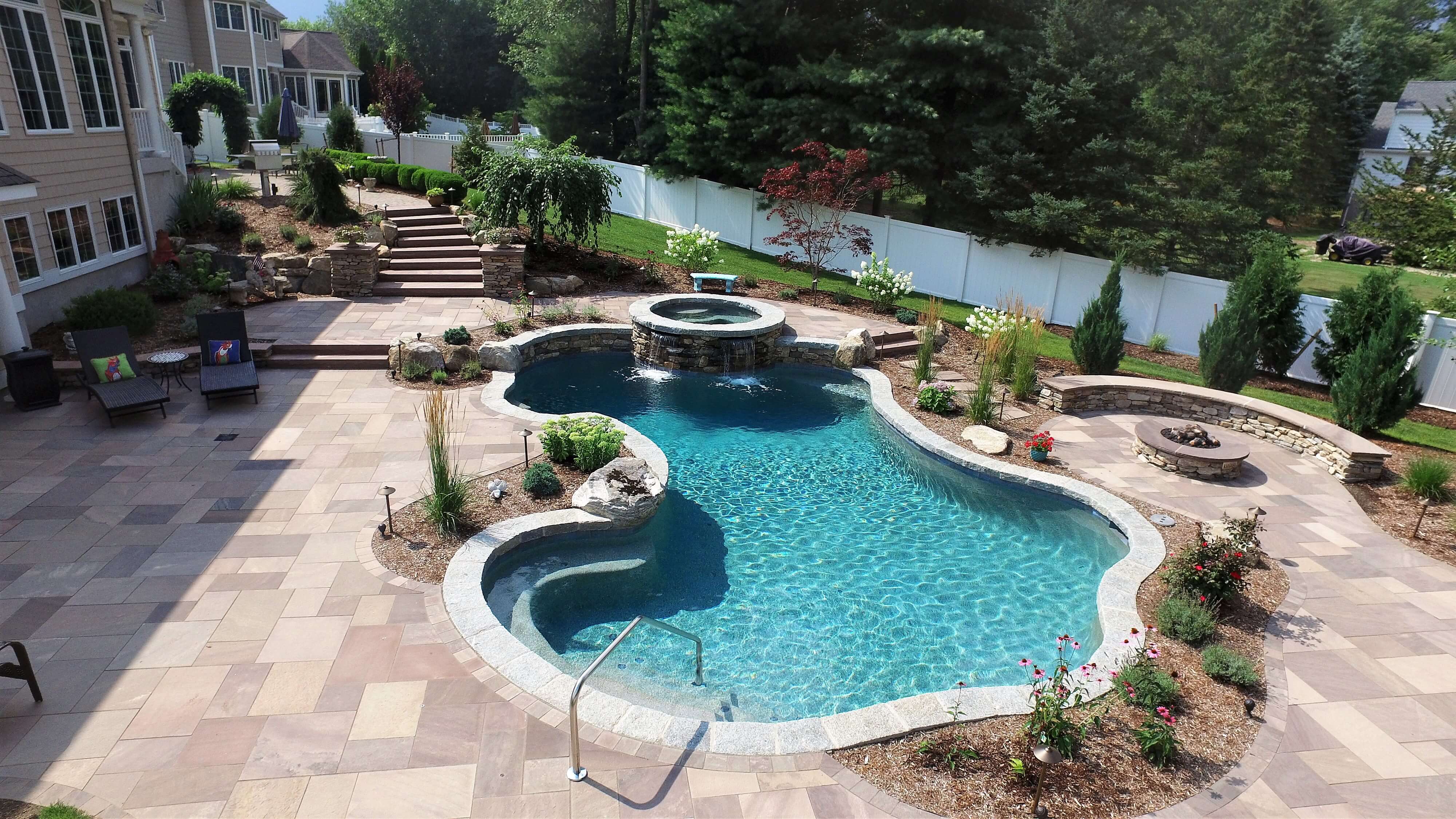 Subscribe
How a Gunite Inground Pool Can Change Your Entire Outdoor Living Space
Outdoor Living | Pool Patio | Gunite Pools
On a hot summer day, there's absolutely nothing like access to cool, refreshing water right in your own backyard. A beautiful pool can bring the whole family together and help the space to come alive all season long.
But there's a lot more to choosing a long-lasting, aesthetically appealing swimming pool than seems obvious at first.
The perfect pool can be the key in transforming your outdoor living space into a beautiful oasis, but it's so important to choose an option that works for your space, budget, and taste.
Aqua Pool and Patio, one of Bahler Brothers' partners, specializes in one particular kind of pool that they consider to be the very best: a gunite inground pool.
What Makes a Gunite Inground Pool So Special?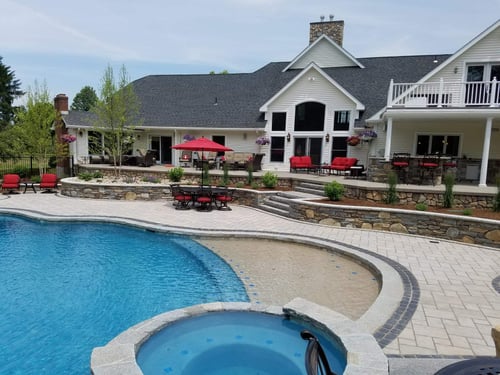 A gunite inground pool is essentially a pool design that uses a rebar framework sprayed over with concrete.
Because they're so solid, these are high-end pools that last forever — and in the long run they're cheaper to own than other options. They can be fixed and renovated over the decades, and are truly built to last.
Hotels, condos, and campgrounds (establishments that are making long-term investments in their pools) almost all have inground gunite pools.
And in the words of Mike Giannamore, owner of Aqua Pool,
"A well-designed gunite swimming pool is yard art."
Aqua Pool has chosen to focus exclusively on gunite inground pools.
"We think that by specializing in one thing and doing our best at it allows us to say we're experts in the field," Mike says.
It's a truly engineered product that can be customized to every need, hence why Aqua Pool is our preferred partner for executing the visions that our clients have for their outdoor spaces.
Gunite Inground Pools As a Specialty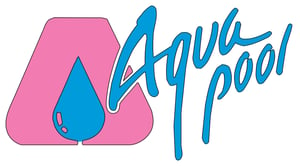 With Aqua Pool, creating these beautiful, functional aquatic environments has been a family passion for decades.
Mike's father bought a pool from Aqua Pool back in 1970. Because he loved the pool so much, he first became a salesman, then bought the entire company. Later, Mike bought it from his dad.
The team is dedicated to being the best at what they do. These are premiere pools that can transform an entire outdoor living space and truly help to create a one-of-a-kind elegant environment for families to enjoy.
With 45 employees, Aqua Pool has an incredible team that works with Bahler to envision and execute luxurious outdoor spaces customized to a client's needs.
As Mike likes to say, outdoor spaces are so much more than just a pool or a backyard.
"It's a living space. It's a piece of yard art — a whole outdoor living area."
If You Can Dream It, We Can Deliver It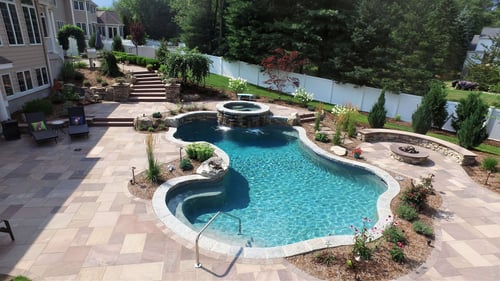 Through Bahler Brothers's partnership with Aqua Pool, we're able to create outdoor living spaces that incorporate the pools of our client's dreams, at all sizes and budgets.
"If you can draw it, we can build it," says Mike.
The design possibilities are almost endless. Pools can be customized by depth, shape, and a whole host of other options. With gunite inground pools, cost is based on square footage and perimeter footage, so the sky's the limit as far as shape and design.
In other words, there's no need to have a traditional rectangular pool if you prefer something more suited to the unique aesthetics of your outdoor space.
Gunite Inground Pool Options to Consider
When envisioning your perfect pool, there are lots of factors to consider — aesthetics, functionality, size, etc.
The key factor that Mike suggests to all customers is incorporating an attached hot tub or spa. There are massive benefits to this kind of addition, he explains.
In cold weather climates, pool season can be very short. But with a hot tub attached to your gunite inground pool, the window of time for outdoor enjoyment gets much longer.
With the heat of the hot tub, you can continue to enjoy the space into late fall and winter.
And because gunite inground pools are so versatile, there are countless other options to consider.

These include:
Automation — With this feature, the pool can be managed from any internet controlled device.
Vanishing edges or infinity pools — These exotic-looking pools appear to make water disappear over the horizon. It's then caught in a basin and recirculated.
Pebble or tile interiors — Depending on your preferred look or feel, there are different interior options to choose from that will complement the rest of your outdoor space.
Self-cleaning systems — These work much like a sprinkler; filtered water pushes debris out of the pool, and the system is almost invisible.
All Pools Are for Cooling Off, but Gunite Inground Pools Are a Step Above
While all pools essentially serve the same purpose, aesthetics and functionality can make all the difference between whether a family actually enjoys their pool or lets it sit underutilized.
"Beauty is crucial to the whole process," says Mike. "It's not just something you cool off in."
Regardless of size or budget, the key ingredient is that the pool fits into the entire outdoor space in a way that makes it enjoyable for everyone.
"We're all so busy that when you finally get out there and trying to destress and enjoy yourself, backyard beauty is crucial. It's a whole lot more than cooling off, and it involves more than a pool company. You need a designer and contractors like Bahler Brothers," Mike adds.
When we work with partners like Aqua Pool, we're able to execute an entire vision that incorporates all elements of a luxurious outdoor living space.
From fire pits to pools to patios to bubbling fountains, we can build a space that offers an oasis for the entire family — versus a boring backyard that sits unused.
Now that Spring is here and Summer is approaching, contact us if you'd like to discuss your outdoor living options and explore all the ways your family can come alive outside!