Erosion | Flood Protection | Rainwater Harvesting
As the April showers come to a close, you might be dealing with a nice swamp where your backyard used to be. But aside from the possible property damage a heavy downpour can cause, big storms can have a big effect on the environment as well. Therefore, it's necessary to plan for the rainy seasons to come with proper drainage solutions for your property. By making your landscapes more resistant to extreme weather, you can mitigate damaging soil erosion and manage water run off.
Pavers | Rainwater Harvesting | Techo-Bloc | Water Feature
In todays society we need to conserve water. According to a Gallup poll in March 2008 Americans rated their level of worry about each of 12 environmental concerns, the top 4 all related to the quality of water. Harvesting rainwater is better all around for you, your children, grandchildren and the generations to come. A quality company who is the leading innovator of water features Aquascape, Inc. has designed a revolutionary system known as the RainXchange sytem. Harvesting rainwater helps to avoid strict watering schedules during droughts and reduce water bills. Recycled rainwater is also better for the plants in your yard because no chemicals are added to rainwater. The water feature created from the system enhances the yard and increases value. Tying the downspouts into the system will recycle the rain water which falls on the roof. One inch of rain on a 2,000 sf. house is the equalivent of 1,250 gallons of water. According to the DEP website, Connecticut recieves on average 45 inches of rain. Just in one year on one roof that is 2,000 sf, harvesting the rainwater from just the roof alone would recycle 56,250 gallons. Harvesting the rainwater that falls on the driveway by using a Permeable pavement system would increase the amount of gallons conserved. For a short video on the installation of a rainwater harvesting system click here. Use the RainXchange system to get up to 12 LEED points on a "Green Project". Related Articles: Permeable Pavers vs. Non-Permeable Pavers Advancements in Permeable Pavements Permeable Pavements Study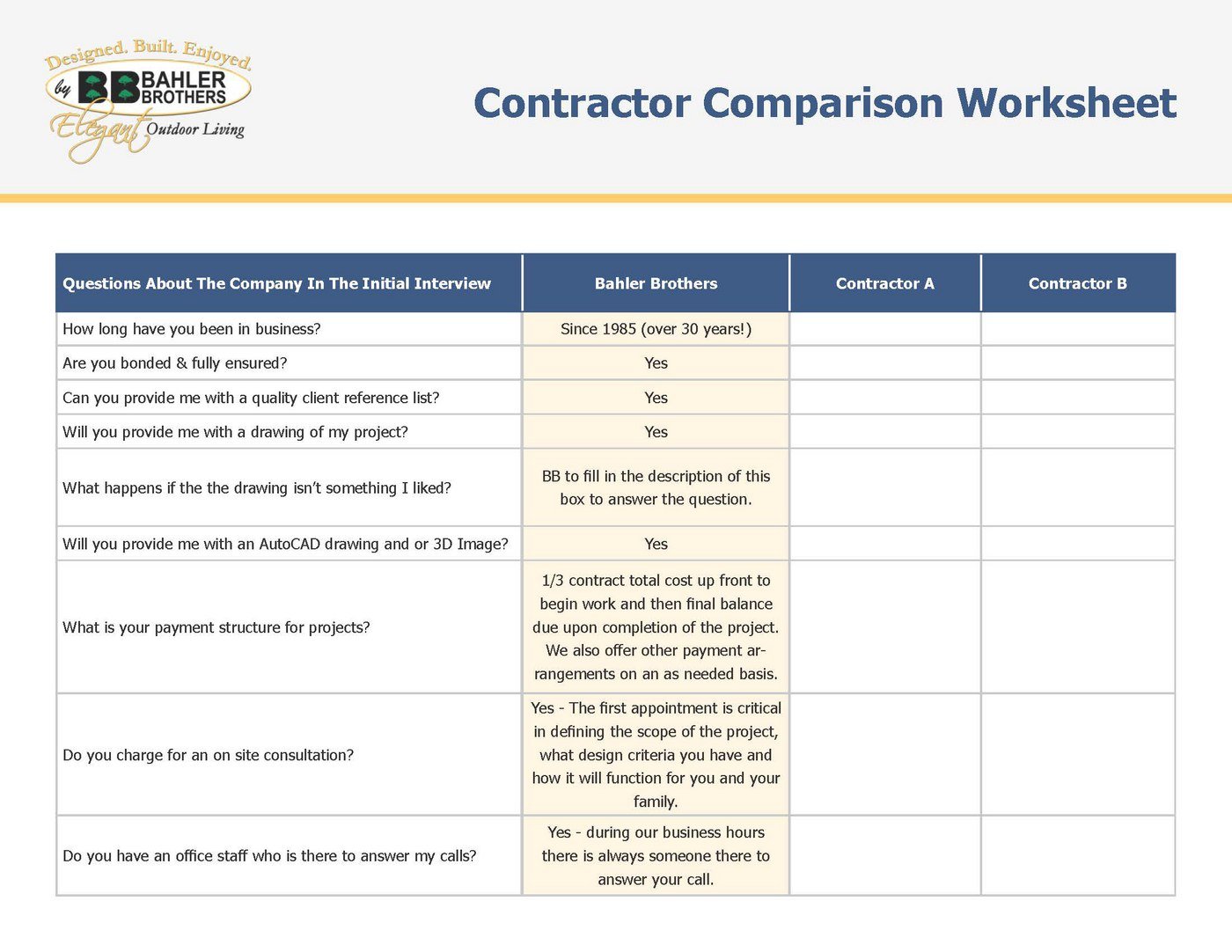 Contractor Comparison Worksheet
Take the frustration out of comparing bids from different landscape contractors with our Contractor Comparison Checklist
Driveways | Non Permeable Pavement | Patio | Pavers | Pool Patio | Rainwater Harvesting | Techo-Bloc | Unilock | Water Feature
Over the last 20 years we have seen major advancements in permeable pavements. The first permeable paver was introduced here in North America in 1989.
Driveways | Environmental Protection Agency | Pavers | Rainwater Harvesting
The topic written about in this post is the effects of runoff water to the water supply and the "Eco-Friendly" permeable pavements. The article may be too technical for some but may be engaging for the engineering type.