Front Entrance Design | Landscape Lighting | Walkway
A warm and welcoming front walkway design is the perfect way to charm your guests, increase curb appeal, and add style to your front yard. Investing in a well designed walkway that compliments your home, your landscaping, and your style will not only increase your property value, but it will protect your lawn and provide an easy way for guests to reach your home.
Retaining Wall | Retaining Wall Installation | Wall Design
This question is often asked by many home owners.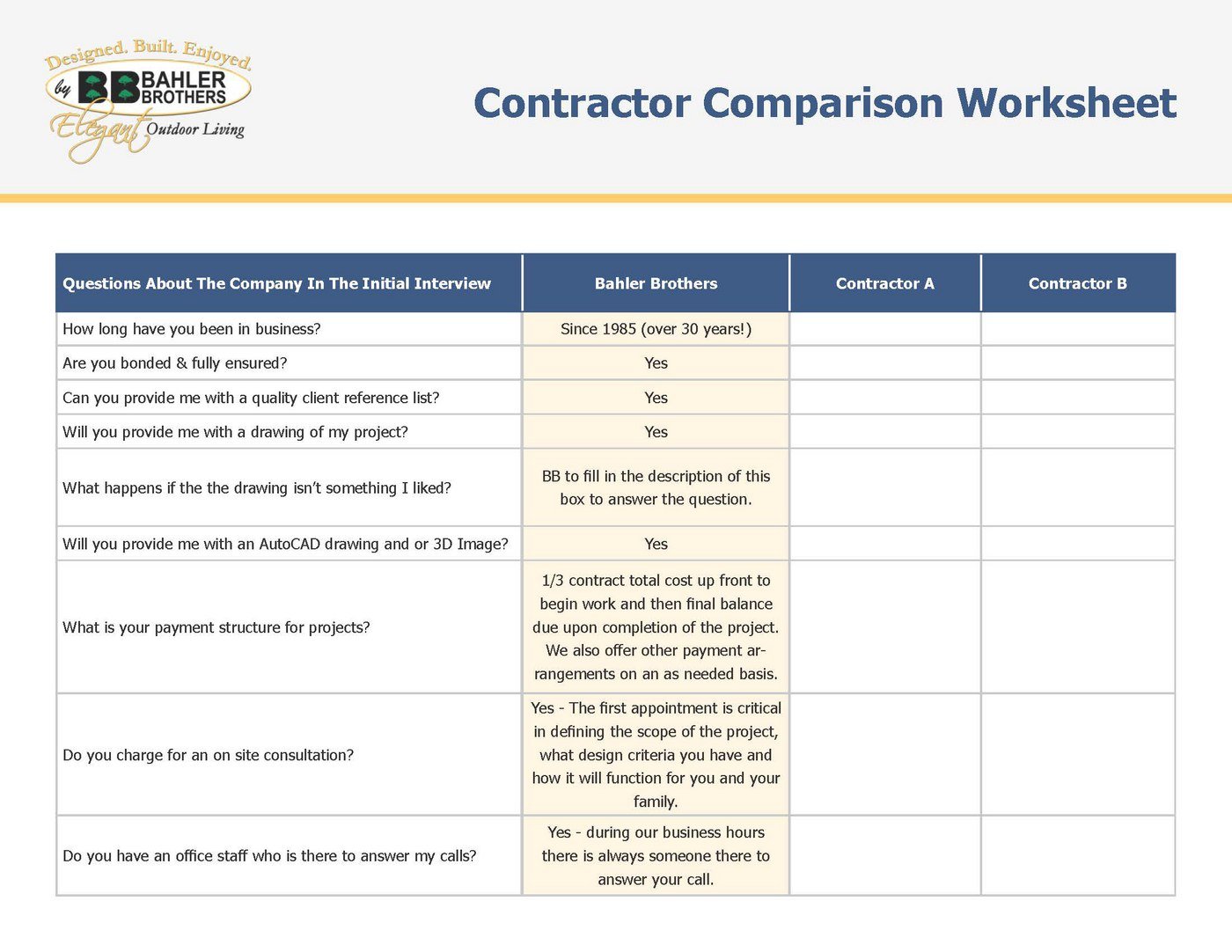 Contractor Comparison Worksheet
Take the frustration out of comparing bids from different landscape contractors with our Contractor Comparison Checklist
Over the 27 years that Bahler Brothers has been in the paver installation business, we have seen pretty much anything that can go wrong. We like to think we've learned a thing or two from those experiences. One thing that we've noticed over the years is that there are a few common issues people have with their paver installations. In this post, we've laid out the 7 most common problems that we find with interlocking concrete pavers installations in Connecticut, as well as the solutions that you can use to fix them.
Choosing a Contractor | Outdoor Living | Patio Cost
How do we know when to pay a little more for something and know it's worth it??? There are many reasons as to why we buy something, and yet it always comes down to a few questions...
Although this article is fairly brief, it is the basic foundation for building a long lasting paver project in CT.