Outdoor Kitchen | Outdoor Living | Pergolas
As we are becoming well aware, outdoor kitchens are becoming more and more popular. "Outdoor kitchens have exploded in popularity because they provide an enjoyable space to cook and share food in the beauty of a garden environment," says J. Gieo Peonsoneault, host and producer for The New American Landscape Channel, an online resource for the green industry. While your kitchen can be tailored to your budget and tastes, here are four things for anyone to consider while planning your dream outdoor cooking space. Click here for many great outdoor kitchen ideas. 1. Evaluate your space and design a layout that works with your area and your budget. 2. Decide which materials you would like to use for your floor, raised structure and counter tops. 3. Think about your appliances, and what you would like to incorporate into your kitchen. 4. Overhead roof type of structure, such as a pergola or a pavilion. The first thing to consider is the space you are working with and the most efficient layout for your space. You should also consider your indoor space while planning this. You want your kitchen to be visually appealing from the inside as well at outside. Your budget and preferences also need to be taken into account at this stage, but you need to think about how the layout can be the most efficient for your needs and wants.
Landscape Lighting | Landscaping | Outdoor Kitchen | Outdoor Living | Water Feature
When you think of your ultimate backyard, what thoughts come to mind? Do you envision yourself gathered around your outdoor kitchen with family and friends for a picnic? Or do you see yourself roasting marshmallows over your fire pit in your own resort-like setting, with a water feature slowly trickling in the background? We are going to discuss 6 elements to help create the ultimate outdoor living space. Even if you currently have a patio or deck, here are some more ideas to maximize your outdoor experience.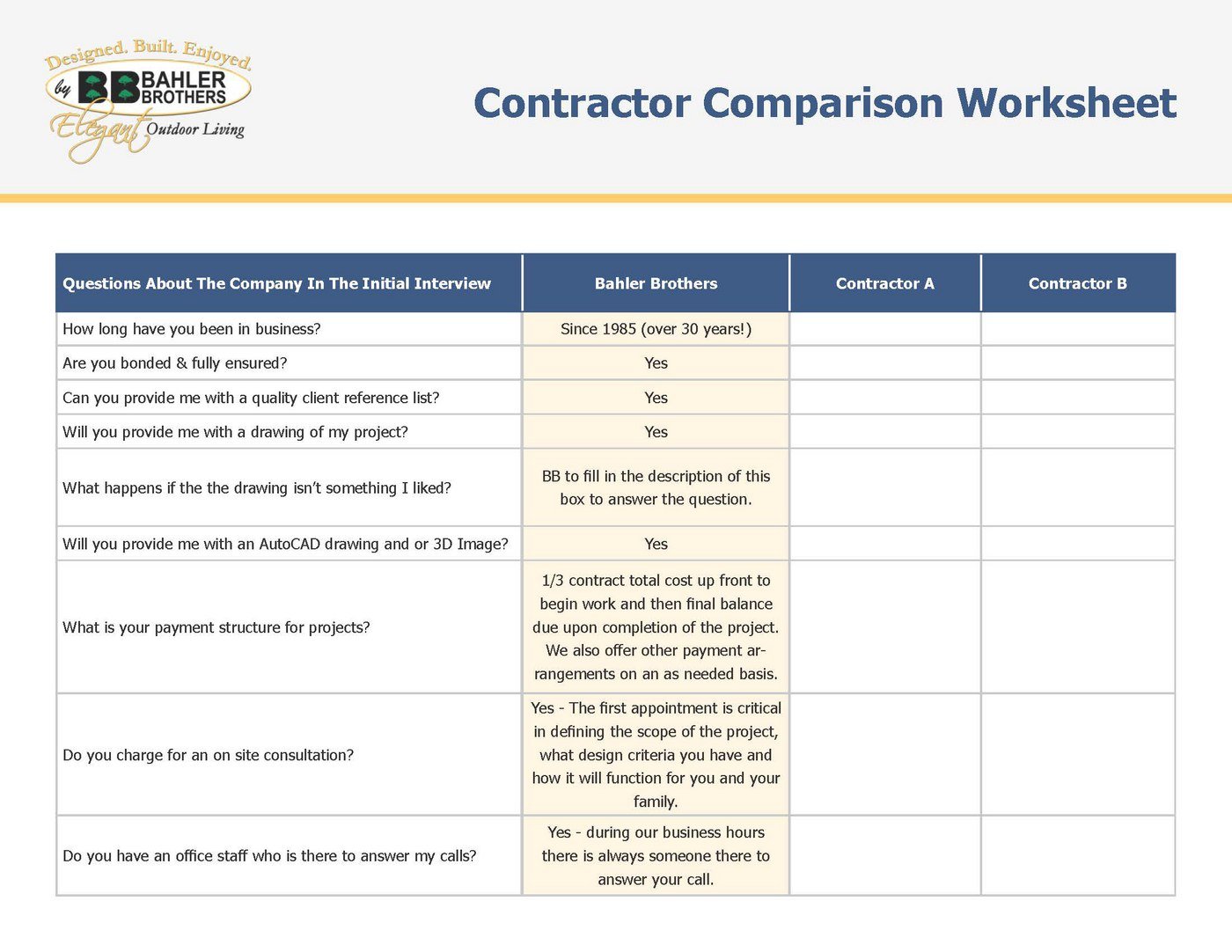 Contractor Comparison Worksheet
Take the frustration out of comparing bids from different landscape contractors with our Contractor Comparison Checklist
20 Outdoor Rooms With Entertaining Flair
Fire Pit | Outdoor Living | Overlay | Patio | Pavers | Project Design | Retaining Wall | Sitting Bench | Sitting Wall | Steps | Techo-Bloc | Transformation | Walkway
When you pull up to the the Hebert residence, one of the first things you notice is the large set of concrete steps leading up to their side entry, with a walkway leading only part way to the patio. When you take the walkway (or grass) to the back patio...you discover what used to be a beautiful patio years ago but now needs a little face lift.
Outdoor Living | Retaining Wall | Sitting Bench | Sitting Wall | Wall Design
So, what is a sitting wall? A sitting wall is a low wall built on a patio that can also serve as seating. Typically built to the vertical height of approximately 18" to 21", a sitting wall is usually about 12" to 24" wide. This allows an individual to sit in a comfortable position.