There are times when you know a new driveway, retaining wall, walkway or patio, would help you to maximize your outdoor space or make it more functional, but sometimes the beautifying landscaping portion can take a backseat. Here are some reasons you might want to consider giving some more thought to what landscaping can add to your hardscape and how the two can work together to give you a beautiful outcome.
putting greens | synthetic turf
Have you ever dreamed of being able to step into your backyard and practice your golfing? Your dream may be more realistic than you realize. Not only is it possible to have a personalized synthetic putting green in your backyard, it also comes with many benefits, not the least of which are the privacy and convenience to practice anytime you want to.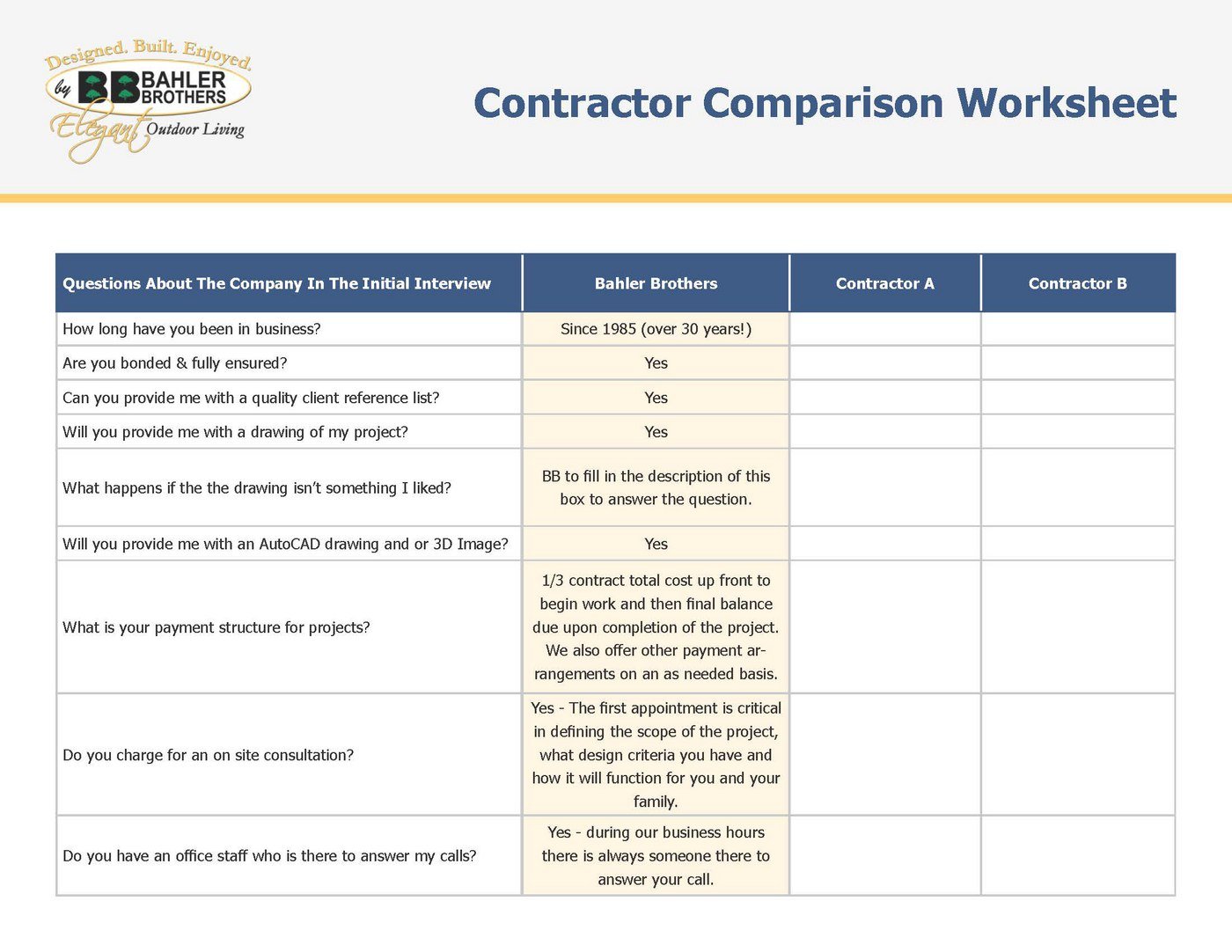 Contractor Comparison Worksheet
Take the frustration out of comparing bids from different landscape contractors with our Contractor Comparison Checklist
Come Alive Outside | Outdoor Living
We all know the importance of activity in a healthy lifestyle. While it's important for us as adults, it's equally important to teach our children about getting outside and getting some exercise. Of course, there's always exploring nature, hiking, the joy of finding a hidden stream, but there are also the times when you want something to do right in your own backyard. We will talk about some outdoor games, maybe some you even played as a child, to get the whole family outdoors and "Come Alive Outside".
Are you looking to add a patio or sidewalk to your outdoor space? With the different hardscape options available, it can be confusing and overwhelming to try to decide what option is the best for you long term. Stamped concrete is typically one of the less expensive options up front, however there are some long-term factors to keep in mind before you make your decision.
Fire Pit | Landscaping | Outdoor Fireplace | Outdoor Living
This article is courtesy of TurfMagazine.com
Are you looking to add some ornamental trees to your yard or landscaping? When considering what to plant, the options can be overwhelming. We are going to discuss seven great options to consider adding to your outdoor space.