Choosing a Contractor | Come Alive Outside | Erosion | Landscaping | Maintenance | Outdoor Living | Transformation | Trees | landscape designer
A look at the elements involved in good landscape design and installation and what it means for your property long term. Your home is not just a place to live; it's an extension of your personality, a sanctuary of comfort, and an expression of your style. One of the most effective ways to enhance your home's beauty and value is through expert landscape design. We understand the profound impact that a well-planned landscape can have on your property. In this blog, we'll delve into the importance of landscape design, and touch upon the importance of good installation techniques. Also, responsible plant selection, consideration of year-round color and textures, soil amendments, transplant expertise, and proper drainage – all elements that make the Bahler Brothers Landscape Design team your trusted partner in creating the perfect outdoor space.
Landscaping | Maintenance | Outdoor Living | Trees
This Summer is starting out drier than normal. As the Summer heat starts to kick in, we worry about our landscaping drying out and about any new plant material. It's a must to keep your new plantings, sod and newly seeded grass well watered to keep them looking great. Avoiding drought distress by following these guidelines: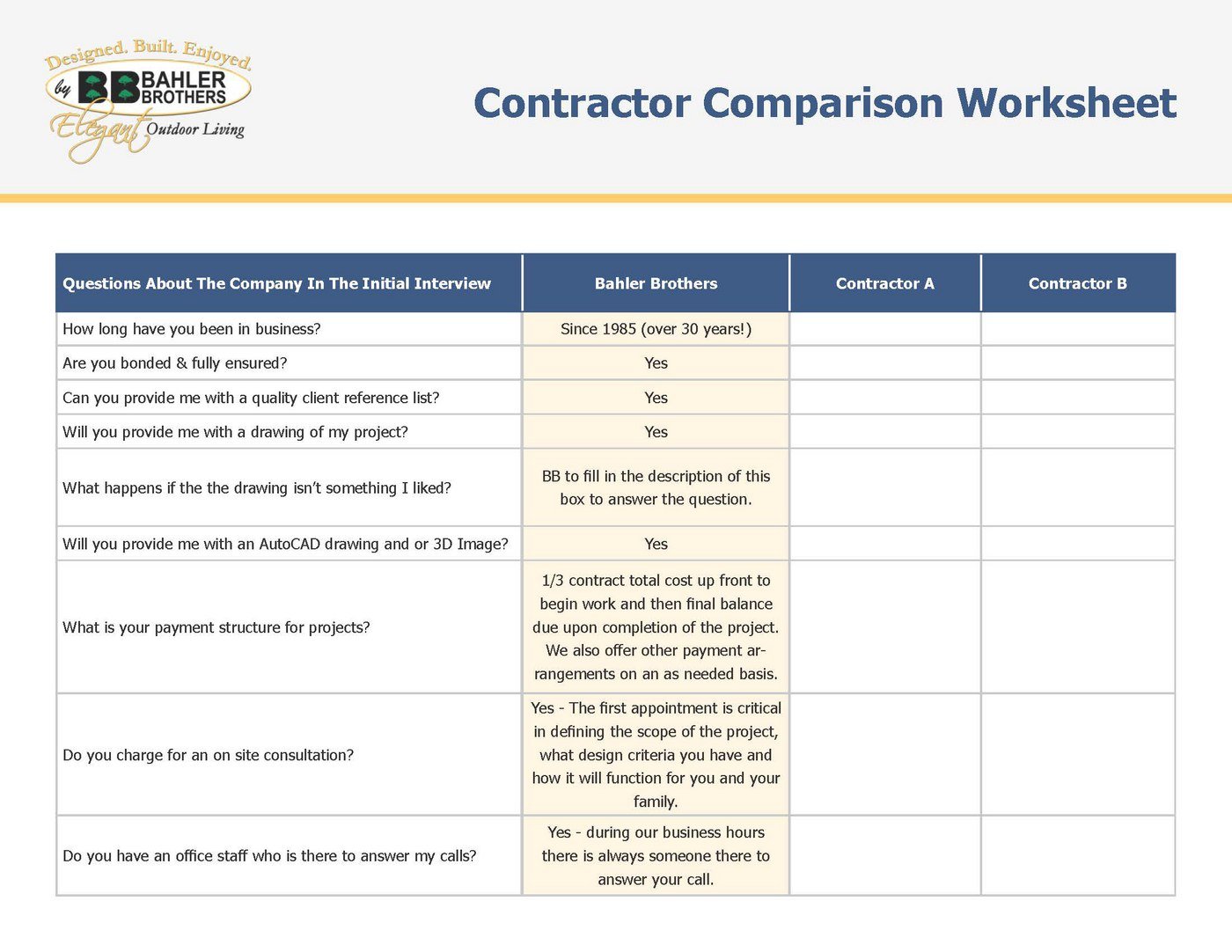 Contractor Comparison Worksheet
Take the frustration out of comparing bids from different landscape contractors with our Contractor Comparison Checklist
Gunite Pools | Outdoor Living | Pool Patio
On a hot summer day, there's absolutely nothing like access to cool, refreshing water right in your own backyard. A beautiful pool can bring the whole family together and help the space to come alive all season long.
Spring is here! With all of the rain, snow and cold that the winter brought with it, we're all anticipating that beautiful spring weather we look forward to in New England! Nature's presence increases with each passing day. Sweet and pleasurable aromas follow us wherever we go as flowers and trees begin to bloom. As we open our windows and doors to let the Spring air in, thoughts turn to our own outdoor spaces. This is where we congregate, share and celebrate – so let's make sure we do what we can to enjoy our yards all season long.
Come Alive Outside | Outdoor Living
We all know the importance of activity in a healthy lifestyle. While it's important for us as adults, it's equally important to teach our children about getting outside and getting some exercise. Of course, there's always exploring nature, hiking, the joy of finding a hidden stream, but there are also the times when you want something to do right in your own backyard. We will talk about some outdoor games, maybe some you even played as a child, to get the whole family outdoors and "Come Alive Outside".
Fire Pit | Landscaping | Outdoor Fireplace | Outdoor Living
This article is courtesy of TurfMagazine.com