Built-in Grill | Driveways | Fireplace | Gas Fire Pit | Outdoor Kitchen | Outdoor Living | Patio | Pavers | Pool Patio | Project Design | Raised Patio | Retaining Wall | Retaining Walls | Steps | Transformation | Wall Design
Working with this customer was an incredible joy. They were not satisfied with their yard as it was so they called us in to help them out. It was amazing to watch this transformation unfold and now you can too!
Fire Pit | Fireplace | Gas Fire Pit | Outdoor Fireplace | Outdoor Living
Fire pits are an absolutely wonderful thing when you're happy, sad, alone, with somebody, etc... Whether you're with a group of people or maybe by yourself, a fire is always welcome company. A good majority of people love the smell of wood smoke and the crackle of a fire, but it's not always for everyone. Some folks just love the warmth of the fire without all of the headaches and hassles of the wood. For this reason, the gas fire pit came into being.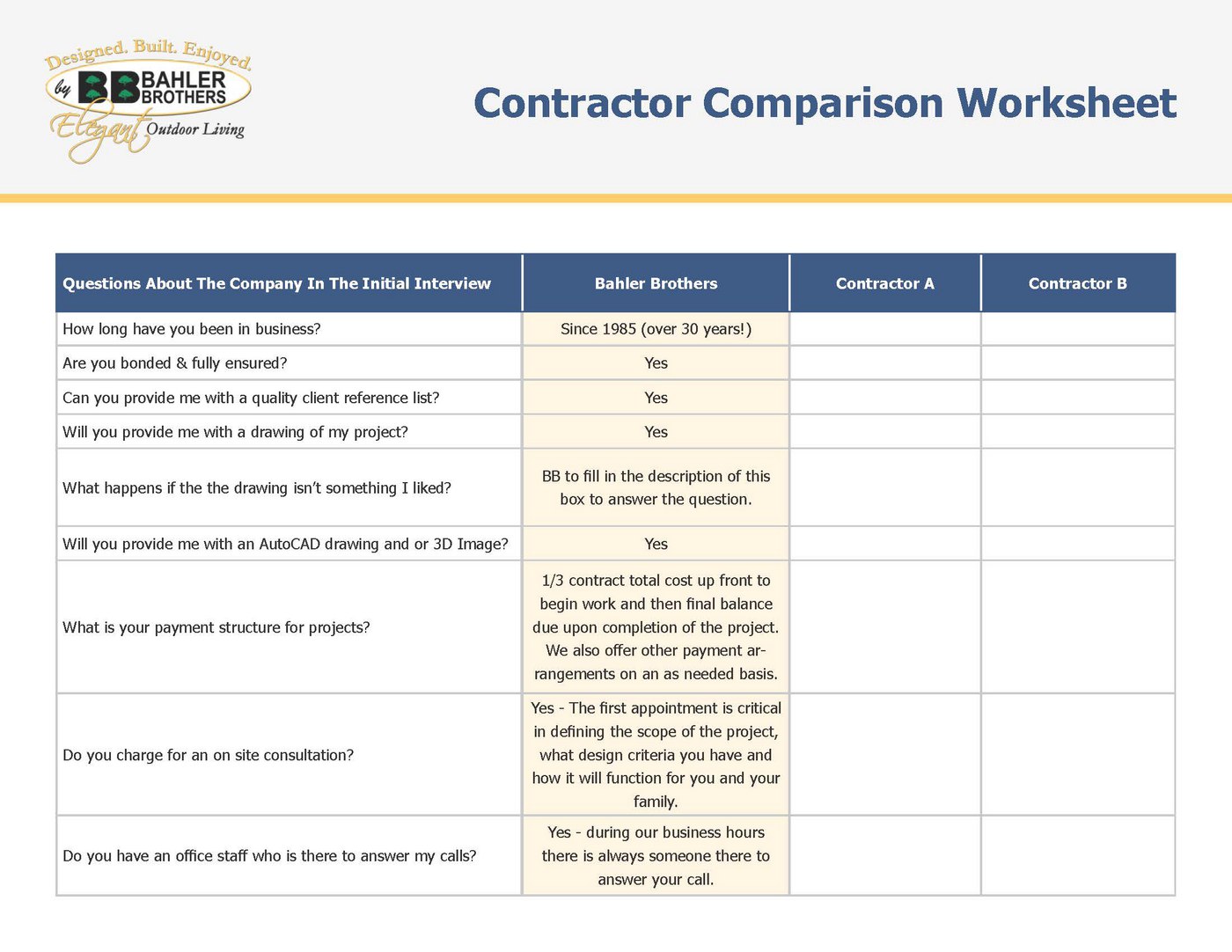 Contractor Comparison Worksheet
Take the frustration out of comparing bids from different landscape contractors with our Contractor Comparison Checklist
Fireplace | Outdoor Fireplace | Outdoor Living
am·bi·ance also am·bi·ence (mb-ns, ä-byäs)n. The special atmosphere or mood created by a particular environment:
Fire Pit | Fireplace | Outdoor Living | Pavers | Sitting Wall
What comes to mind when you think of a cool crisp fall evening? Maybe it's caramel apples with a steaming cup of hot cider, or maybe, if you're anything like me, it's frantically running around my yard putting things away that the kids left out before it gets dark. When that's over, it sure would be nice to relax a little on my patio, but it's just a bit too chilly for that... or is it?