Landscaping | Pondless Waterfeature | Ponds | Water Feature | Water Garden
Landscaping doesn't have to be restricted to hardscapes and plantings. When you add a water feature, you open up your yard to much larger opportunities for visual impact. A water feature such as a pond invites many interesting visitors, like birds, dragonflies, frogs, and other wildlife, as well as offers a tranquil setting in which to relax and enjoy. But before you start digging, make sure you're ready. Water features can take time, energy, and a healthy budget to install. This post will help you decide if a water feature is right for your home. Take our patio style quiz for insight and inspiration!
Outdoor Living | Water Feature | Water Garden
If you can imagine it, you can achieve it... -William Ward Imagination is one of the most powerful tools that has ever been given to mankind. If Thomas Edison had no imagination, we could still be living without electric lights, or microphones, or megaphones, or... The greastest thing about imagination is that it can become a dream, and dreams can be shared. When a person has a dream they have two choices, to share, or not to share their particular dream.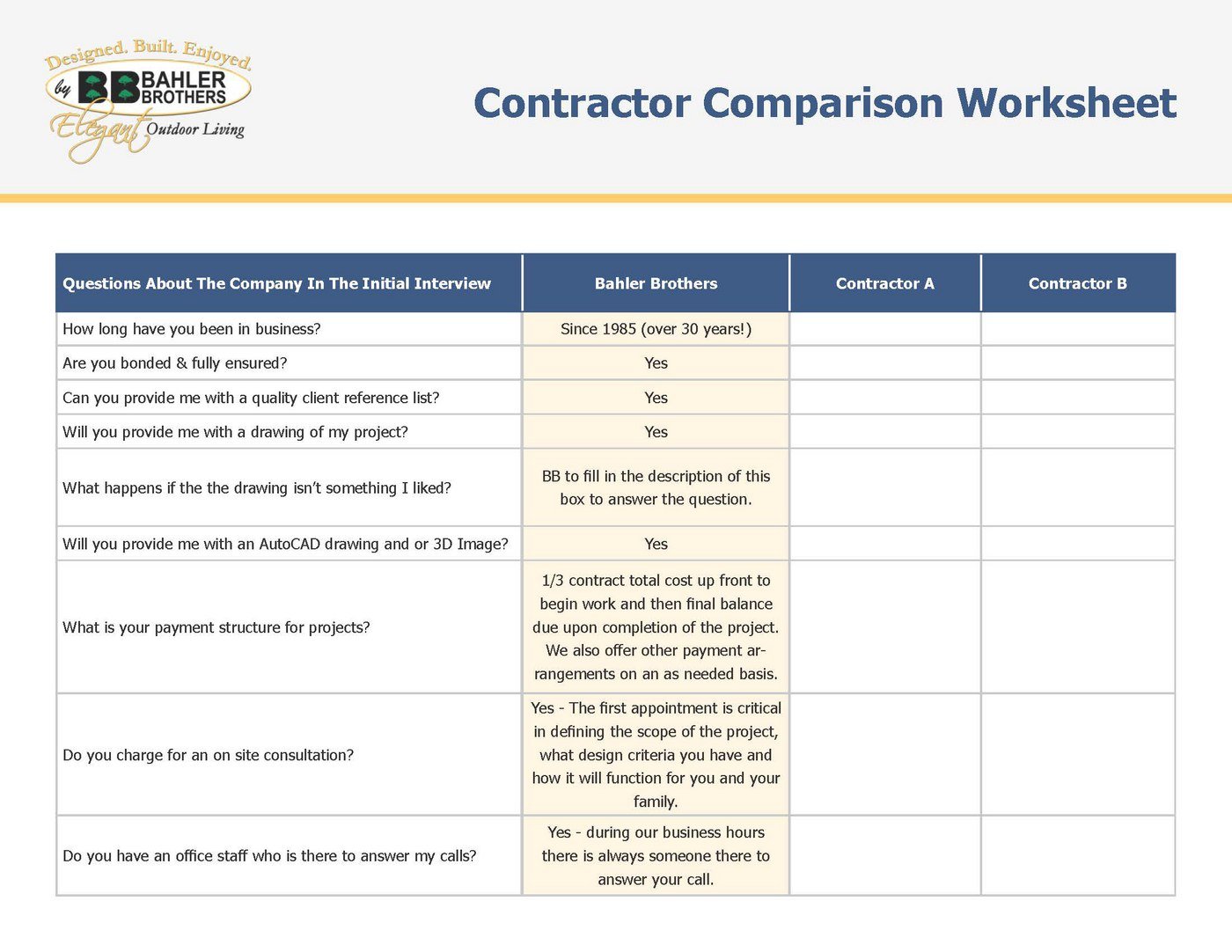 Contractor Comparison Worksheet
Take the frustration out of comparing bids from different landscape contractors with our Contractor Comparison Checklist