After the beating your yard took this winter, you're probably looking at it, wondering how you'll ever get it back in good shape. A few weeks ago, we shared some tips to help you get your yard ready for spring. There are many simple steps you can take to get your yard to where you want it to be for the warmer weather. And one of those steps is pruning.
Spring is here! With all of the rain, snow and cold that the winter brought with it, we're all anticipating that beautiful spring weather we look forward to in New England! Nature's presence increases with each passing day. Sweet and pleasurable aromas follow us wherever we go as flowers and trees begin to bloom. As we open our windows and doors to let the Spring air in, thoughts turn to our own outdoor spaces. This is where we congregate, share and celebrate – so let's make sure we do what we can to enjoy our yards all season long.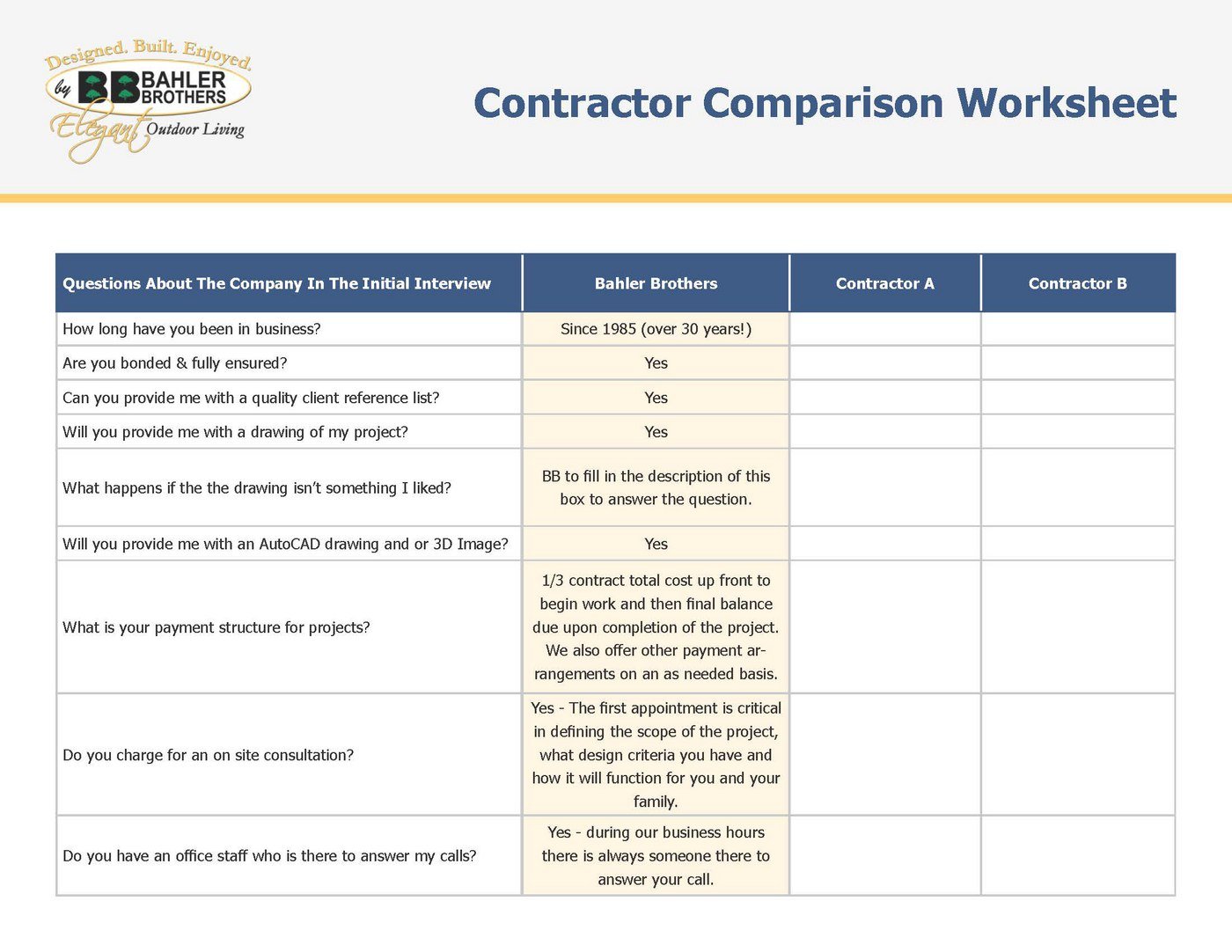 Contractor Comparison Worksheet
Take the frustration out of comparing bids from different landscape contractors with our Contractor Comparison Checklist
There are times when you know a new driveway, retaining wall, walkway or patio, would help you to maximize your outdoor space or make it more functional, but sometimes the beautifying landscaping portion can take a backseat. Here are some reasons you might want to consider giving some more thought to what landscaping can add to your hardscape and how the two can work together to give you a beautiful outcome.
Fire Pit | Landscaping | Outdoor Fireplace | Outdoor Living
This article is courtesy of TurfMagazine.com
Are you looking to add some ornamental trees to your yard or landscaping? When considering what to plant, the options can be overwhelming. We are going to discuss seven great options to consider adding to your outdoor space.
Landscape Lighting | Landscaping
When it comes to landscaping your front yard, the facade of your home can play a big role in what style, type of plants, and other landscape elements you may want to incorporate. From color to style, from architectural features to the mood you want to create, the structure of your home may have a bigger impact on your decisions than you may realize. Here are a few things to consider when getting ready to design your front yard landscaping. Consider Color If your home is neutral in color, you may want to choose a limited color scheme for your landscape to add visual appeal. Rich purple and pink flowering plants are great choices for beige, gray, or white homes; soft yellow is also a beautiful accent.