Built-in Grill | Outdoor Kitchen | Patio Design
You may not need a kitchen on your patio, but installing a grill, prep area or more can be an amazing and effective use of your space. An outdoor kitchen is a luxury that not only gives you more flexibility, but it's a great way to spend more time in fresh air. The idea of designing a patio that offers comfort, beauty, relaxation and functionality may be overwhelming – especially if you don't have the help of a landscape designer or outdoor living space specialist. But if you understand how to approach designing your outdoor kitchen, you'll have a much easier time choosing the right elements.
Hardscaping | Patio | Patio Design | Project Design | landscape designer
If you look outside your window or walk in your backyard, you may envision a day when you can walk out onto a patio and relax on a warm summer day. Perhaps later in the evening you'll grill a delicious meal and enjoy dinner with a side of fresh air. You may even be thinking as grand as swimming in a pool or lounging on a sundeck.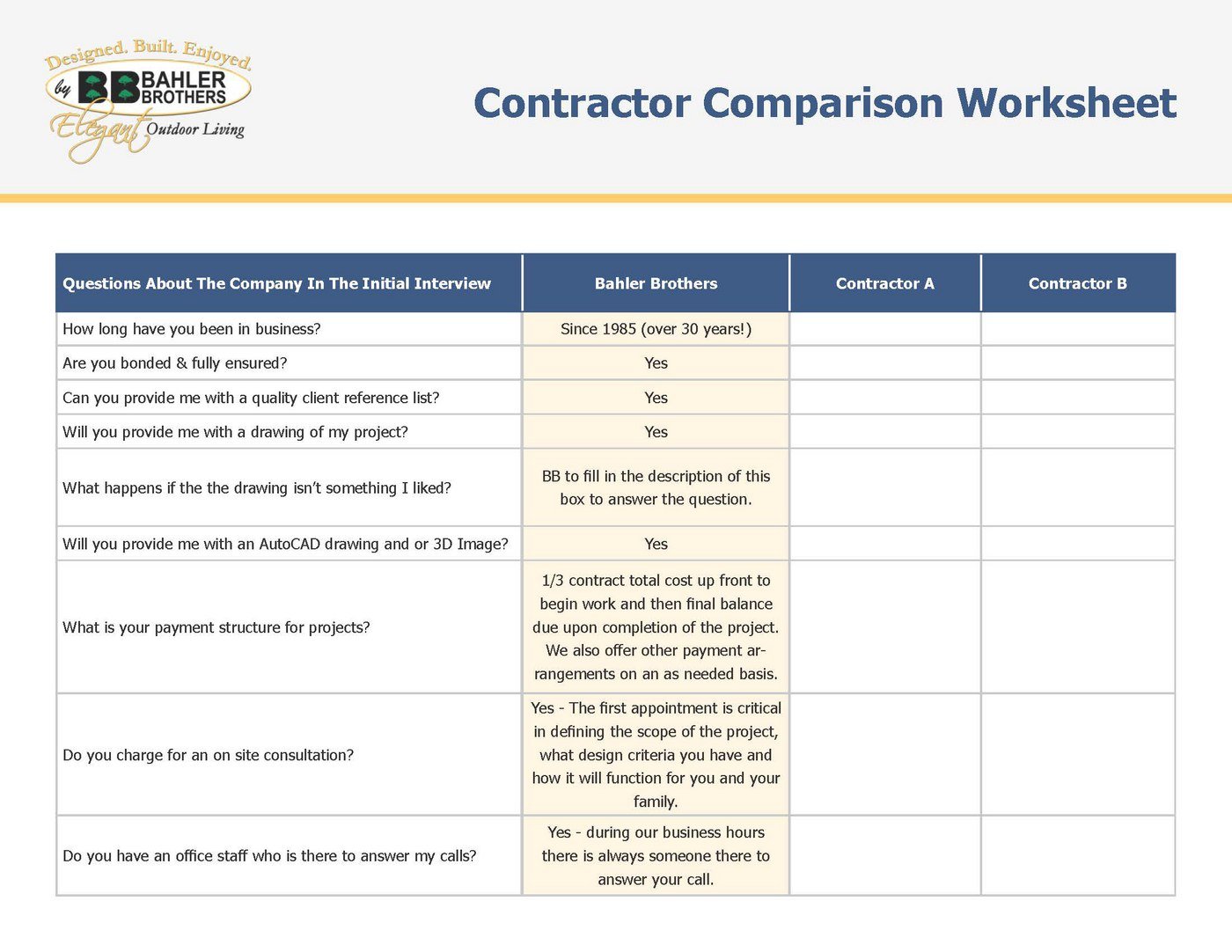 Contractor Comparison Worksheet
Take the frustration out of comparing bids from different landscape contractors with our Contractor Comparison Checklist
Outdoor Living | Patio Design | Pavers | Project Design
The other day I was reading through some literature that I received at a trade show or seminar given by one of the paver manufacturers in our area and discovered this great little booklet called Design Basics. It was put together by Belgard Hardscapes, and the more I read of it the more I found that hey, this is exactly how we try to work through the design of a project with our customers. So here's some of what the booklet had to say...