Cleaning | Maintenance | Ponds | Water Feature
When winter is turning and springtime is in the air, it is time to start thinking about getting your water garden back into operation. Don't worry, the steps are very easy and almost anyone can do it.
Outdoor Living | Ponds | Water Feature
Wikipedia defines aquascaping as "the craft of arranging aquatic plants, as well as rocks, stones, cavework, or driftwood, in an aesthetically pleasing manner..." This holds true in the aquarium world as well as in the water feature world. Since I am not very well versed in the aquarium world, we'll just stick to the outdoor water feature industry. So in layman's terms, what is aquascaping? My definition of aquascaping is: using water gardening to fill a void in someone's life that they didn't know existed.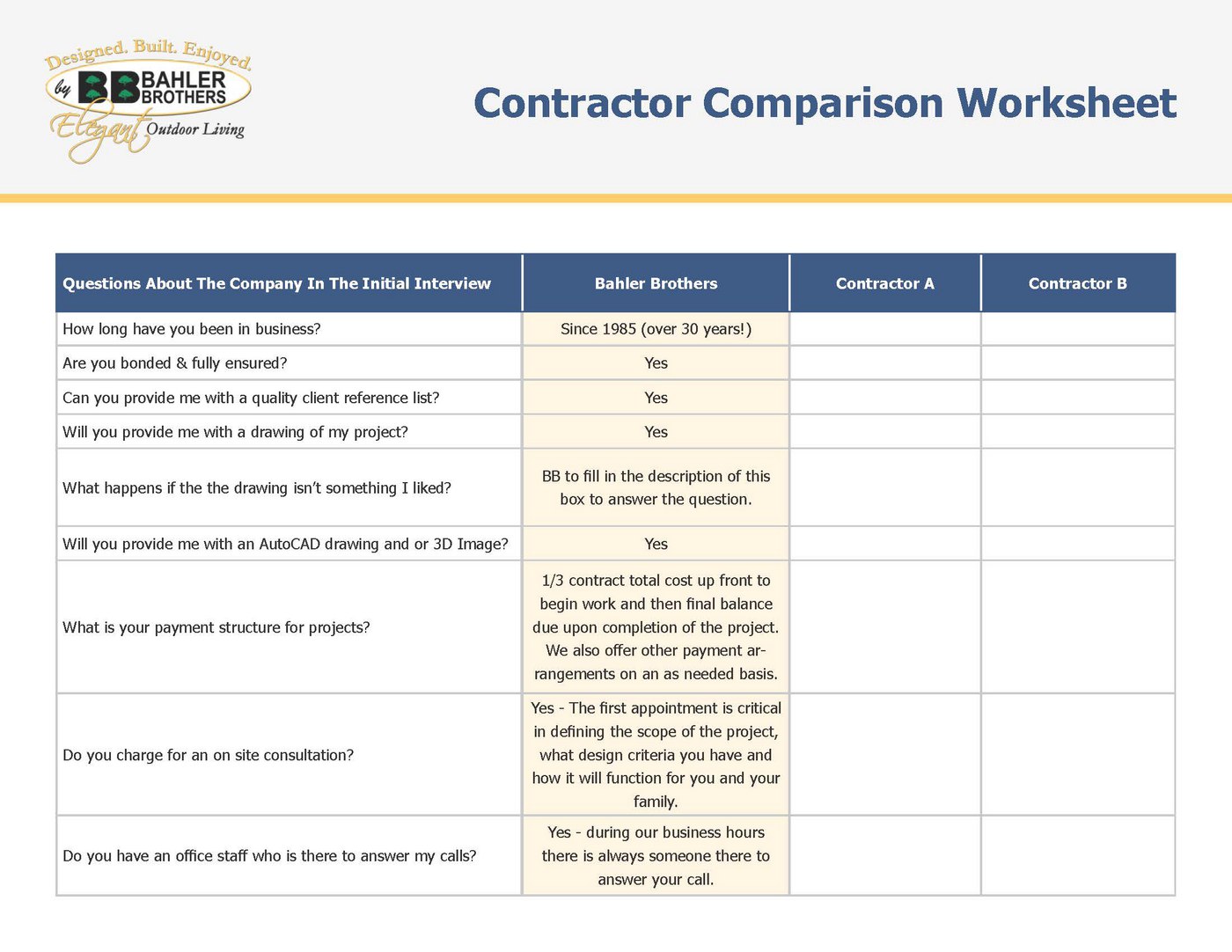 Contractor Comparison Worksheet
Take the frustration out of comparing bids from different landscape contractors with our Contractor Comparison Checklist
Patio | Ponds | Water Feature
Deck-be-gone! This customer came to us and informed us that they were sick of their deck and it was all torn out. They needed a raised paver patio. Of course we thought that was a great idea and we started designing and planning right away. When the plans were complete, we had a raised patio using Techo-Bloc's Blu 60. Multiple sets of Rosetta steps leading to the pool, a waterfall, and low voltage landscape lighting.
Ahhh Spring... I love this time of year. The frost is coming out of the ground, the sun is warmer, the days are longer, the bulbs are poking their heads out, and the manufacturers are releasing their new catalogs. I always look forward to the unveiling of the new latest and greatest that these guys come out with.