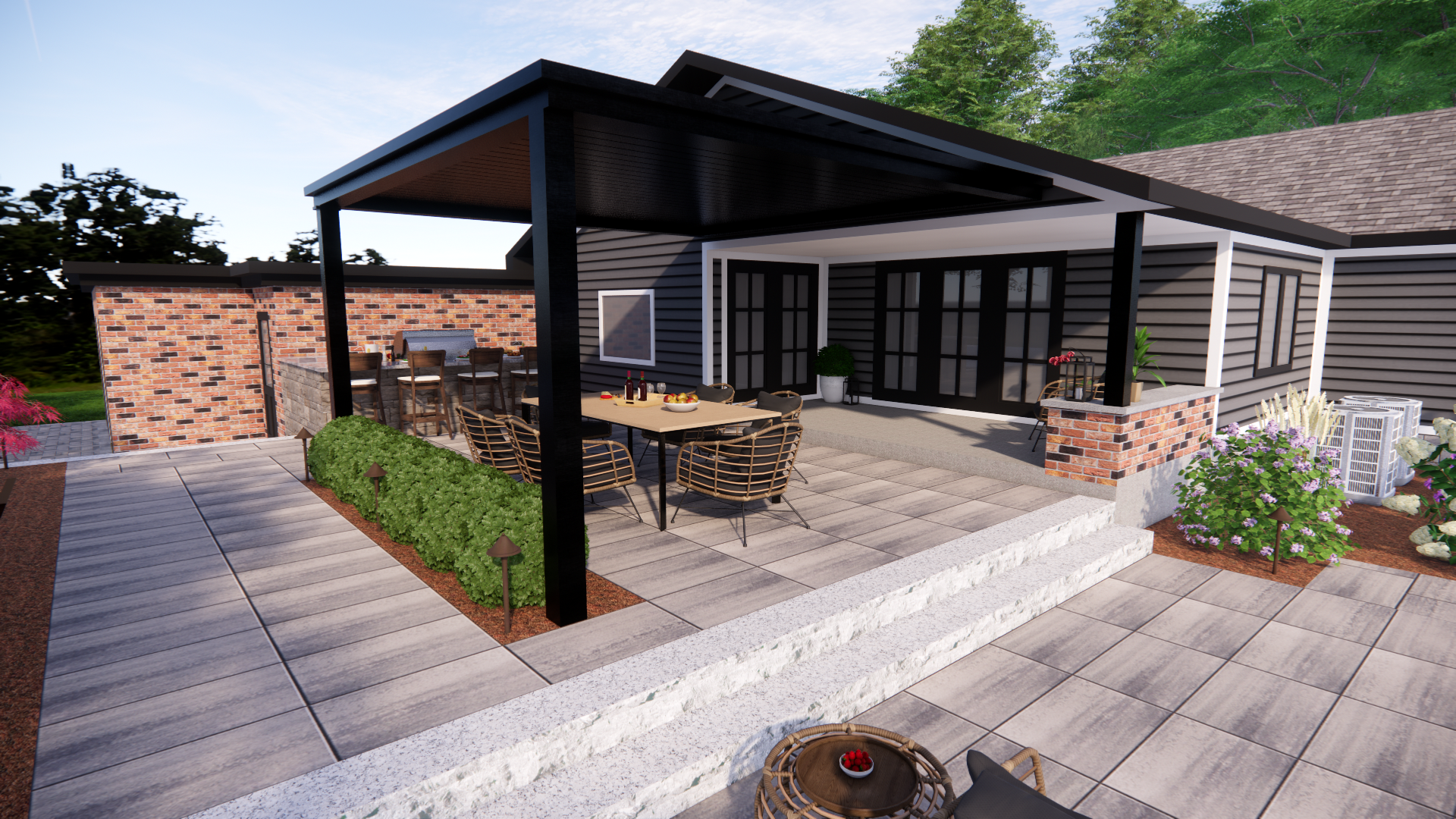 Subscribe
A Pergola That Can Do It All!
A beautiful outdoor living space is usually a combination of both flat and vertical design elements. Sometimes pergolas are added to the checklist of installed items being a versitile structure in many applications . In most hardscape designs they are used to define a certain space on a patio or outdoor area, such as a lounging space or dining area. Traditionally when we think of adding a pergola to your outdoor living space, we all can agree that a white PVC structure is what comes to mind. As freestanding structures, they are beautiful, cost effective, and the long term maintenance is relatively low. However, the market is ever changing and now we have new options on the design table for your project to help you create that focal point.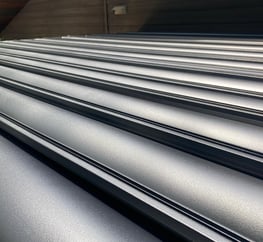 Ultimate Louvered Pergolas, a revolutionary powder coated aluminum pergola structure that has interlocking tongue and groove rafters is just want you may be looking for. With an all-weather, low maintenance construction and automated louvers that open quickly, either by a touch of a button or remote control, the interlocking louvers create an overhead seal to stop the elements from coming through. This allows for fast protection from a surprise summer shower. With the use of ball bearings, the mechanics of this structure are quiet. And once the louvers are closed the ceiling becomes water tight, allowing you to enjoy your outdoor space when the weather conditions are less than ideal.
Ultimate Louvered Pergolas also boast of many unique design features that allows customization to be a breeze. The structure itself is available in 2 styles to compliment any style whether its traditional New England or sleek and modern. The aluminum structure is also available in a variety of colors like Bronze, White, Black, and Adobe making it effortless to coordinate with all hardscape materials, whether they are manmade or natural. Another wonderful feature of this product is that multiple structures can be combined together to create larger structures allowing size and design to now fit your design needs rather than the other way around. With a list of accessories that can be designed into the structure, your imagination is the limit. Exterior light fixtures, overhead fans, retractable bug screens and shade screens are just some of the great features you may want to consider during the design process. These features allow for extended comfort during peak summer hours.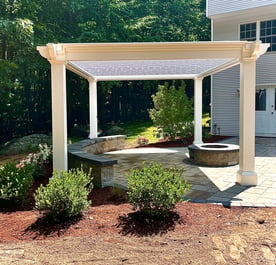 It's the internal mechanics of this product that are also pretty unique. With a built in gutter system and internal downspouts this allows melting snow load and summer rain to be properly distributed and drained out and down one of the posts. This allows water to be directed away from finished hardscapes. This is a great feature that helps with the longevity of the product and project itself. And with multiple ways of installing the actual structure it helps with making customization simple. Ultimate Louvered Pergolas can be installed over patios using tradition concrete anchor points as well as on decks.
Naturally with design features like this, it's a simple decision to add an Ultimate Louvered Pergola as an architectural interest to any space. With a 10 year manufacturers warranty on the structure and a 5 year a warranty on all mechanics, this is a product we can feel good standing behind. Talk to your Designer about how to incorporate one in your next project.

Follow this link below to learn more about Bahler Brothers and the design process to include a pergola in your next project!