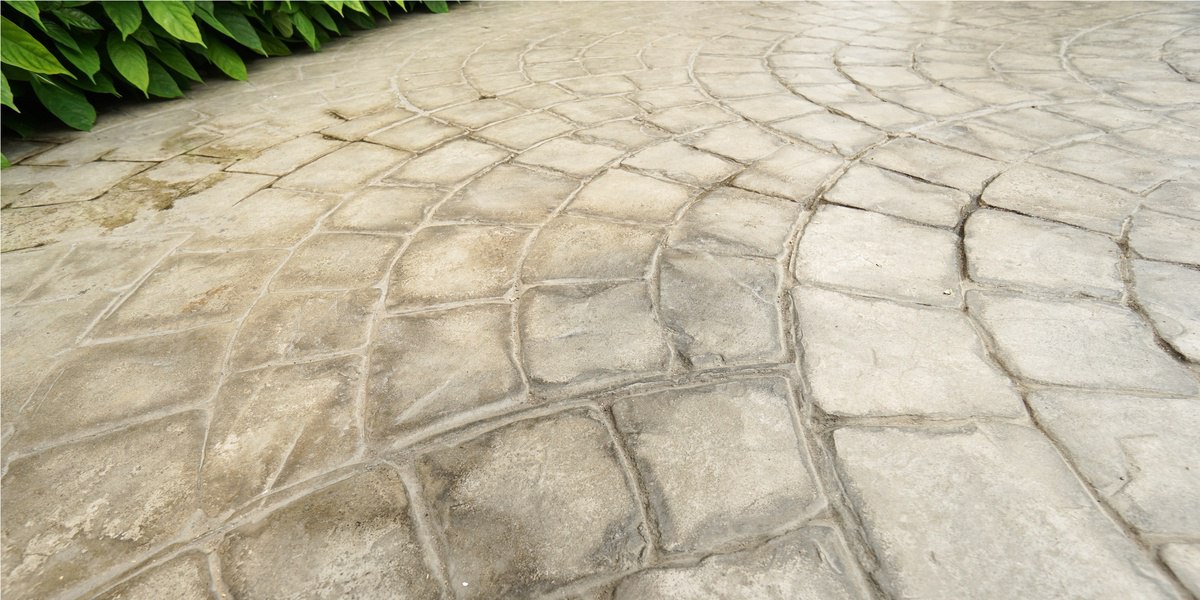 Subscribe
A Side-By-Side Comparison of Stamped Concrete and Pavers
When making an investment in your exterior landscaping, all factors need to be taken into account. Your walkways, driveways, and patios all provide a sense of style and value to your property, and need to be considered when upgrading.
With so many options for your patios and walkways, we want to "pave the way" and explain some key differences between the most popular solutions: Pavers and Stamped Concrete.
As two attractive and affordable outdoor options, we'll discover how they stack up against each other in terms of aesthetic appeal, safety, upkeep, and cost.
We'll let you decide which is better for your patio, pool patio or walkway.
---
Want to see more about the differences in costs for your landscaping or paver project? Check out our contractor comparison worksheet to see if your potential contractor offers everything you need:
---
Stamped Concrete
Advantages:
Disadvantages:
Interlocking Concrete Pavers
Advantages:
Disadvantages:
As you can see, there are pros and cons to both stamped concrete and interlocking concrete pavers. In the 26 years that Bahler Brothers has been in business, we have found that New England just isn't kind to stamped concrete. Many of our past customers that have gone the stamped concrete route have come back to us after a year or two with regrets because the concrete has cracked and is too expensive to keep repairing.
Related Articles:
How Can I Fix a Broken Pipe Under My Paver Pool Patio?
Exposed Aggregate Concrete vs. Pavers
What They Won't Tell you About Stamped Concrete
Patio Design: The Homeowners Advisor