Subscribe
Can I have a Personalized Synthetic Putting Green in My Backyard?
putting greens | synthetic turf
Have you ever dreamed of being able to step into your backyard and practice your golfing? Your dream may be more realistic than you realize. Not only is it possible to have a personalized synthetic putting green in your backyard, it also comes with many benefits, not the least of which are the privacy and convenience to practice anytime you want to.
There are also more advantages to having a synthetic putting green added to your landscaping. We will discuss a few in this article.
First is the aesthetic appeal that it can add to any yard and landscaping. There is something about a manicured green that adds a definite appeal to your outdoor space.
Another advantage is the lack of maintenance headaches. With a synthetic green space you don't have to spend the time manicuring and watering it to make it ready for play. It is virtually maintenance free.
A personal putting green can also be customized to fit almost any yard space, large or small. It can also be customized to add more obstacles and challenges based on what you want to be able to practice more.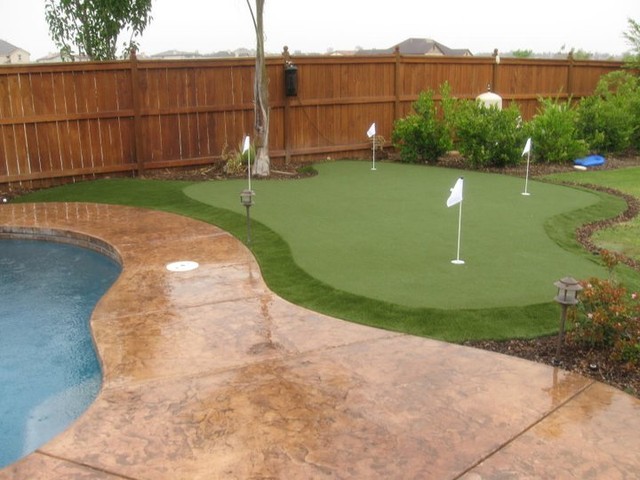 Synthetic putting greens are also very durable, even if they're being used frequently. They also resist water and offer a realistic way to practice golfing so you're ready for the next game.
So the next time you wish you had a putting green in your backyard, think twice and consider making your dream a reality.
Related Articles:
Create the Ultimate Outdoor Living Space