Thomas Bahler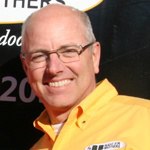 Owner & Sales Team Leader
There are two things that I have a great passion about in my work...
First is, "Outdoor Creations!" Taking an undesirable area of your yard and turning it into something that is beautiful and usable. Over the years my brothers and those that have worked for us have called some of my designs "Tommy's Dream-Scapes". When working a design concept out on paper and then being able to see the transformation come together is another part of what we do that really brings me excitement and satisfaction!
The second thing is, I love the feeling of knowing that I was able to help you, as a client, "Create" something in your yard that you couldn't even imagine and now, you "Enjoy" it with family, friends and neighbors.
Inspiration every time!
Philip Bahler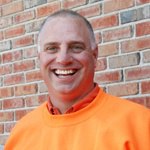 Founder & Wall Crew Foreman
My brothers and I often would talk of starting ourown business and working together. I was 15 years old when we started Bahler Brothers. When I was young I never really thought about the hard work it would take to build our company to what it is today. When you have such passion, you overlook the pain, and that is how it was for me. There are not too many things in life that can compare to the feeling that is generated from building a beautiful backyard makeover. I just love to show up on a project that has nothing but grass or dirt, and when we are done with the project you can hardly keep your eyes off it...or you want to move in.
I am the youngest of the 4 Bahler Brothers. I was one of those kids who just loved to be outside. When I was young I could be found either riding my bike or playing with trucks and equipment in the back yard dirt pile. I have also been accused of being very innovative. I can still remember my pedal tractor with a back up mirror duct taped to the hood. I did this at an early age so that I could back up without turning my head. When I turned 11, I got a job with a local farmer, who raised horseradish and vegetables in the summer and processed wood in the winter. I would ride my bike the half mile to and from work no matter what the weather. It was at this farm that I really learned my work ethics. At that age, I was a small kid and had to work extra hard to keep up with the older kids that worked there.
There was a person at one time who told me " if you love what you do, you will never work a day in your life." I do find myself repeating this quote quite often. I also have come to realize that we labor in one of the most grueling occupations. Many of our tasks require repetitive movement and working with heavy materials. My other passion is inventing tools. I love to provide tools for our industry that help the labor force install our products quicker, easier, and with less physical strain. I started the tool business, Pave Tool Innovators, to sell my inventions.
I truly do not believe that there are very many industries that have such a reward in the end result.
Caleb Bahler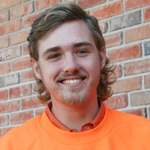 2nd Gen & Wall Crew Foreman
I always tell people that I was born into Bahler Brothers. Since twelve years old, my summers have been dedicated to helping Bahler Brothers thrive. I was not the type of kid you would find playing football or baseball. You would typically find me at work with Dad (Phil is my dad). I remember stomping around the house with a sour face when Mom wouldn't let me go to work. My earlier ages consisted of playing with construction equipment and building stuff. Since the age of 8 my father would let me run the skid steer, backhoe and excavator when he brought them home for weekend projects.
I am a foreman on a wall crew that strives for the best quality, and I aim to please the customer to the best of my ability. I am currently attending STCC (Springfield Tech Community College) for construction management. I plan to use my knowledge to step my way up and to continue grow the great company that my dad and uncles created. A qualification for my crew is that you can only have fun at work. With my great team of Outdoor Living Professionals, there is nothing more rewarding than creating an outdoor living area where people spend more time outside than inside.